Location | Bretwood Golf Course
We had a warm fall day for Kelsey and Eric's Engagement session at Bretwood Golf Course in Keene, NH.
First things first — I love golf carts. I always look forward to weddings that are on golf courses or at country clubs because that often means that I get to drive around in a golf cart. I don't know why I enjoy them so much, but I do. So I was super pumped when Kelsey suggested Bretwood golf course as her engagement session location. Not only because of the beautiful landscaping of the course but because of the golf carts :)
Bretwood Golf Course sure didn't disappoint. There were so many beautiful spots throughout the course that I think we barely scratched the surface for all that it had to offer. And we spent a full two hours shooting there! We explored the covered bridges, ponds, and the Ashuelot river that snakes its way through the course.  While driving from place to place we would often pull over, jump out of the carts and create some images in the plethora of beautiful vignettes throughout Bretwood. We ended the session in an apple tree grove just as the sun was setting. It was perfect!
I hope you enjoy Kelsey and Eric's Engagement session!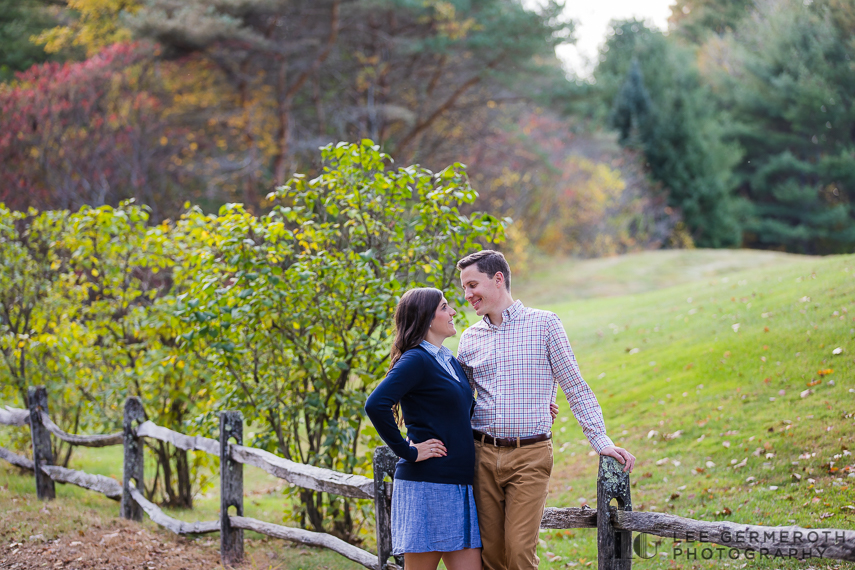 How long have you been together?
We have been together for almost 3 years!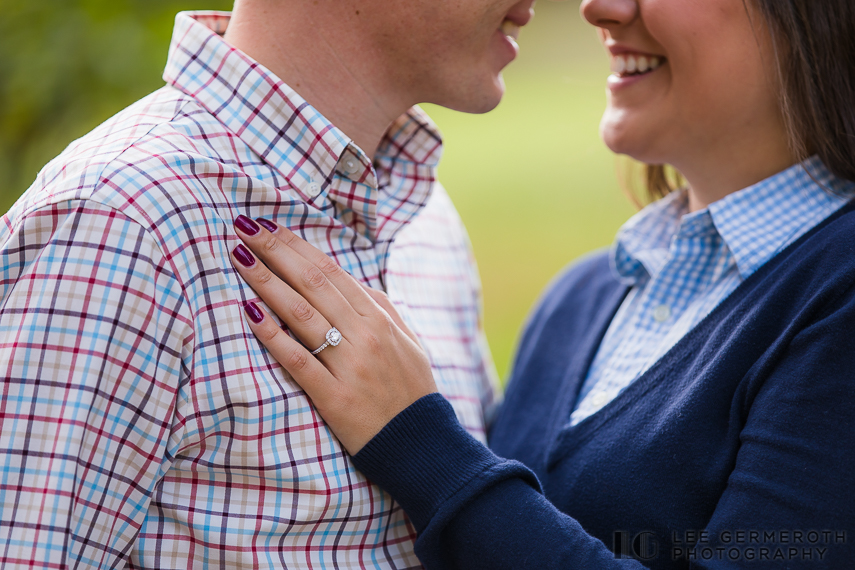 When did you get engaged?
We got engaged October 21st, 2016, which was a Friday afternoon.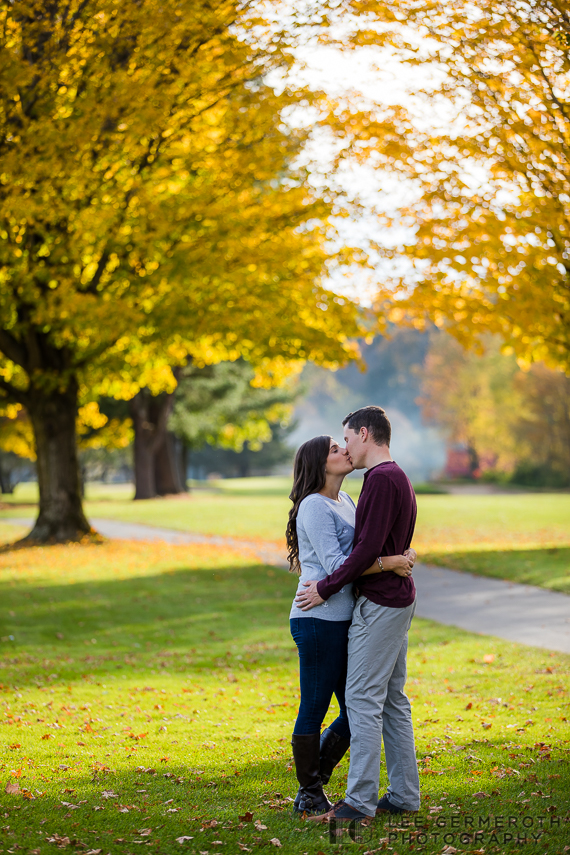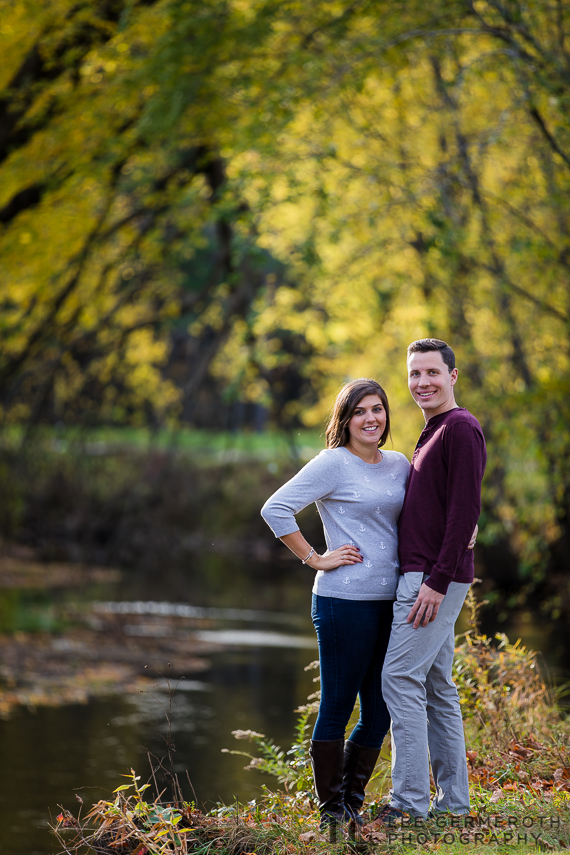 Tell us about the proposal.
Eric rushed home from work to hang hundreds of loving notes along the stairwell. Although Kelsey had been itching for the proposal, she was stunned when she walked through the door to the sight of so many notes. She knew that the best moment of her life was about to unfold as she read every single note while simultaneously laughing and crying. As she reached the top of the stairs, she saw Eric on one knee.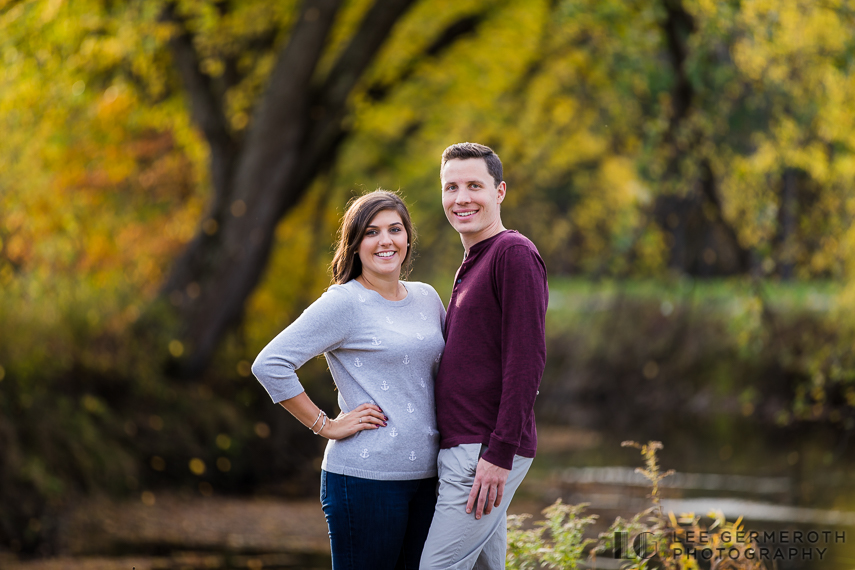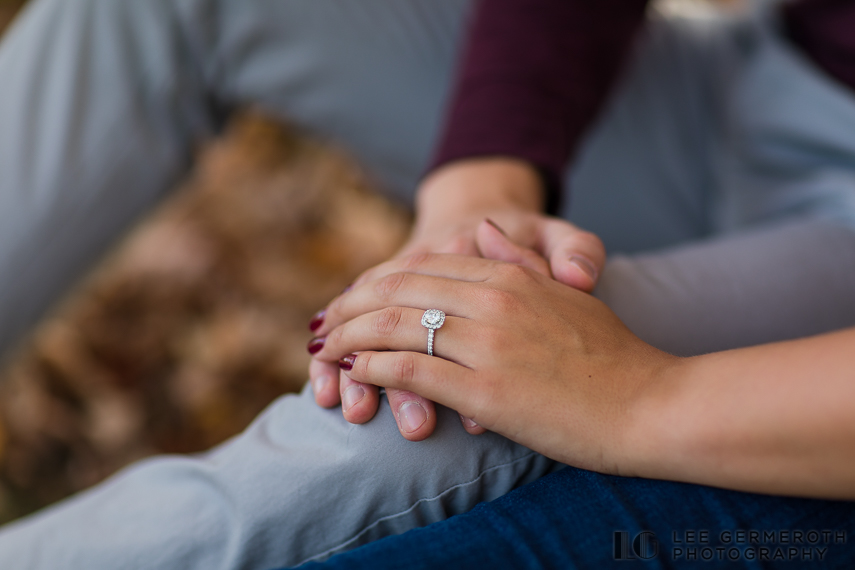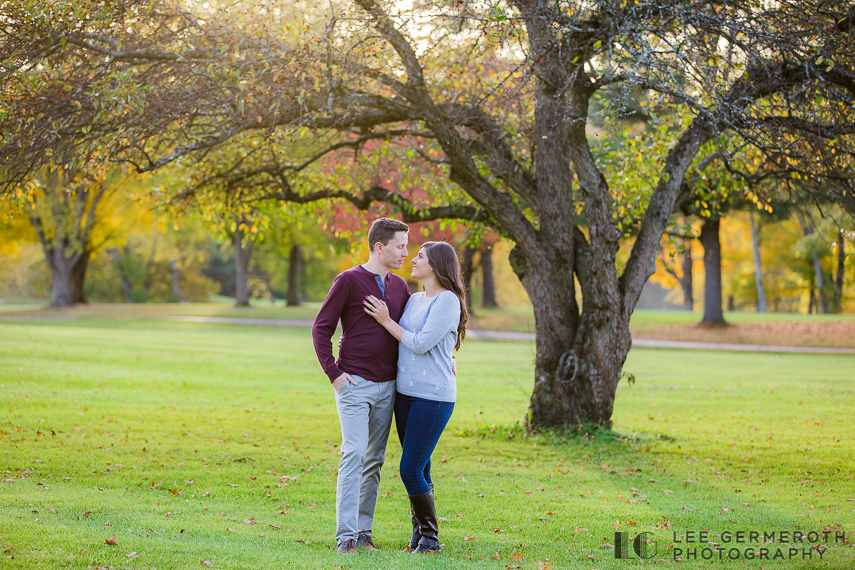 If you liked their engagement session feel free to share it using the buttons below!
---