Jen and Jared had an elegant fall-inspired wedding. We started the day at one of the groomsmen's houses in Chesterfield for the groom prep. The guys had a lot of fun getting ready — posing, joking, and generally just messing around. After they were all buttoned up in their suits we set off to the Fairfield Inn & Suites in downtown Keene. The Fairfield Inn has some of the best bridal suites in the Keene area. The mixture of the window light that filters in and the brick walls made for the perfect combination for a beautiful bridal portrait of Jen. We really needed the entirety of the suite as there were 8 bridesmaids, 3 junior bridesmaids, a flower girl, mothers, and not to forget the bride, Jen — let's just say it was a full house!
It was then off to the ceremony — in style. We got picked up outside the hotel in a rocking party bus. So fun! Jen and Jared had a traditional ceremony at St. Bernards Church, right on Main Street in Keene, NH. It was a beautiful ceremony with some nice readings and traditions. Before we let everyone head off to the cocktail hour at the Keene Country Club we did one group portrait, with every single person who witnessed their ceremony — it was a unique and special image. We then sent all the guests on their way to the Country Club while Jen & Jared and I walked up and down Main Street creating some urban styled images to go along with their engagement session photos.
Now it was our turn to head over to the Keene Country Club. We met up with the whole bridal party in the party bus — this group truly made the party bus into a PARTY! There was music, singing, drinks, toasts and a bit of dancing all the way over to the Country Club. The best way to arrive at the reception! We still had a bit more time left between cocktail hour and the bridal party's introductions so we headed out on the golf course to create some more creative portraits.
Jen and Jared's wedding reception was definitely a reception to remember. The entire room was decorated magnificently with these beautiful lit centerpieces, uplighting, and an elegant wedding cake. There were some touching speeches, special dances, and a delicious meal served up by the Keene Country Club. After dinner was served the dance floor was opened up — this group didn't disappoint and filled the entire dance floor, the whole night! It was such an amazing day :)
Jen and Jared's Wedding Date | 10/8/2016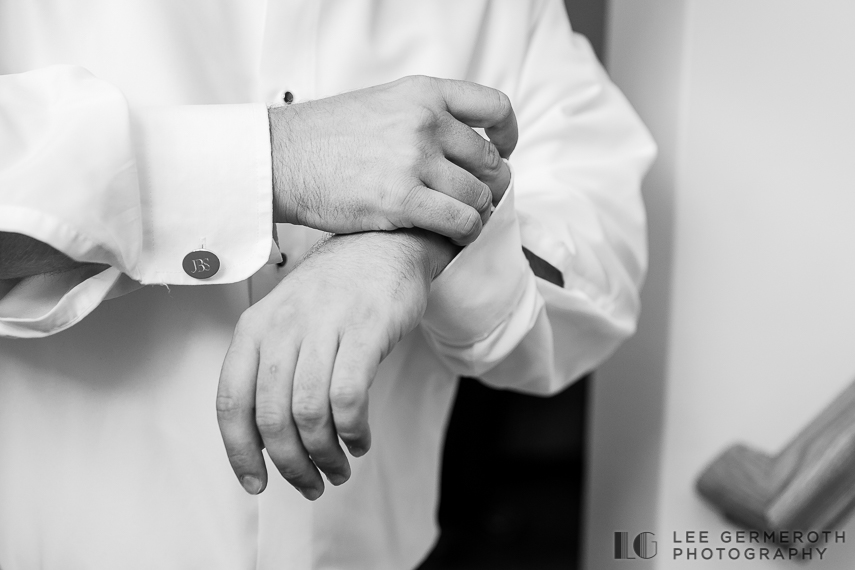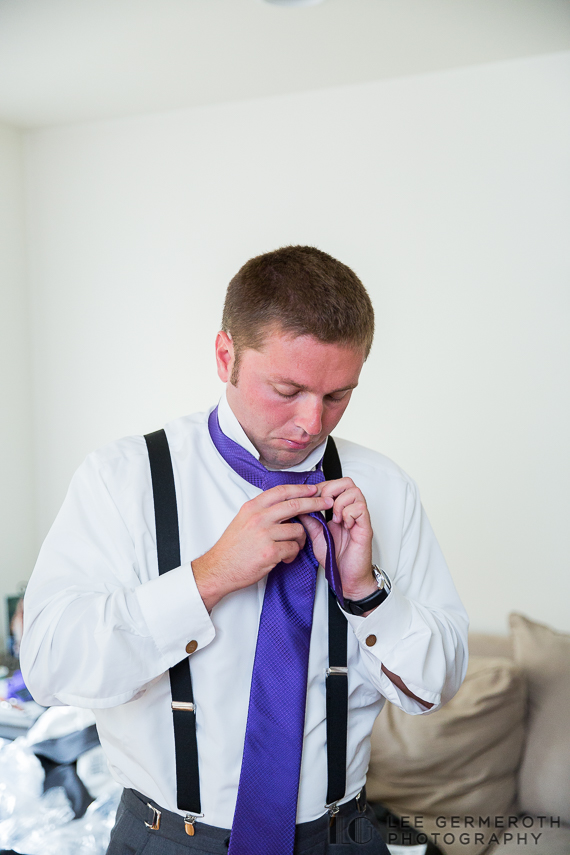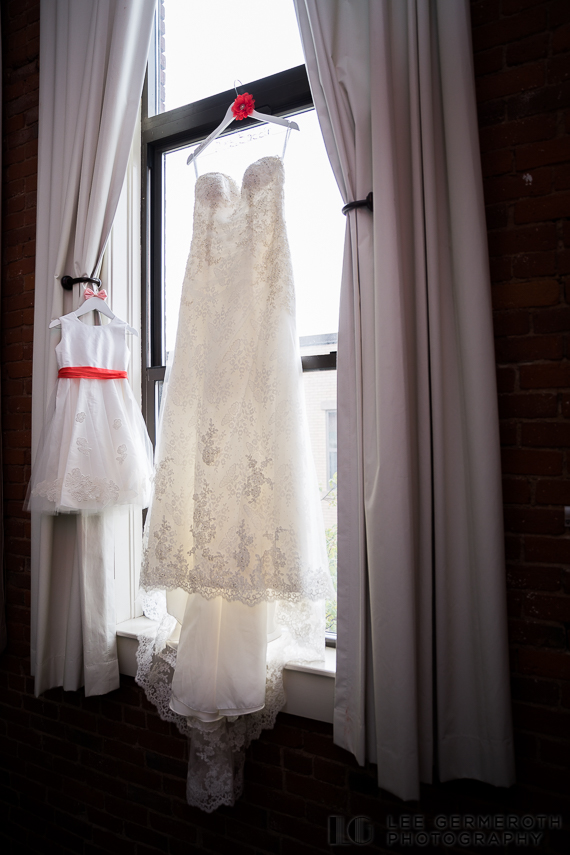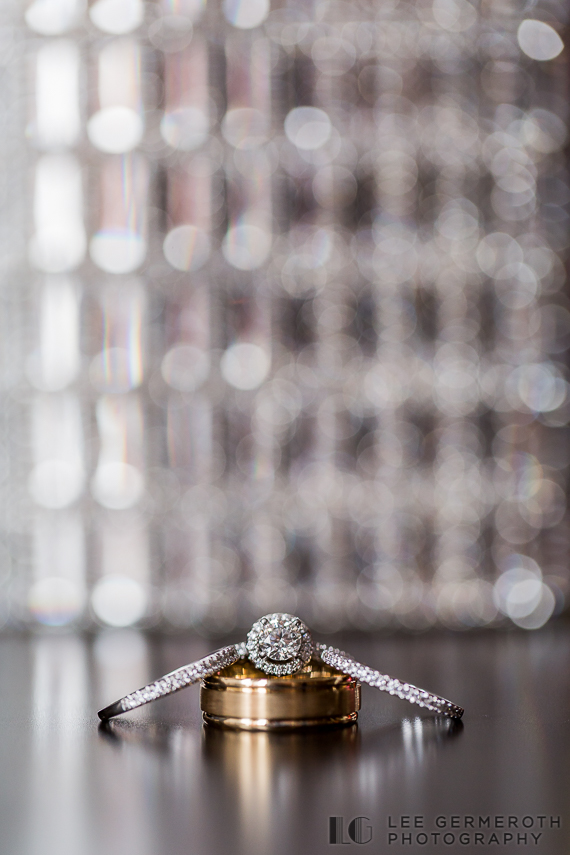 How did you decide on your ceremony/reception location?
Ever since I was little and watched my cousins get married at St. Bernards Church I knew that is where I wanted to get married. As for our venue we looked at a lot of different places, and after going to many many weddings we had an idea of what we wanted! The Keene Country Club was the last place that we looked at and we knew right away that it was "our venue." It was in our home town of Keene and had the exact set up we wanted for our guests. We knew that it was the place to spend the best night ever!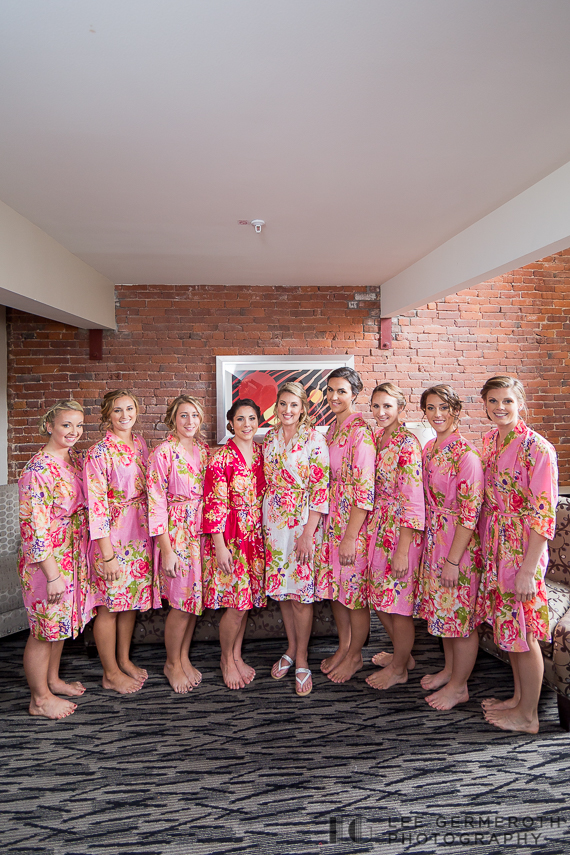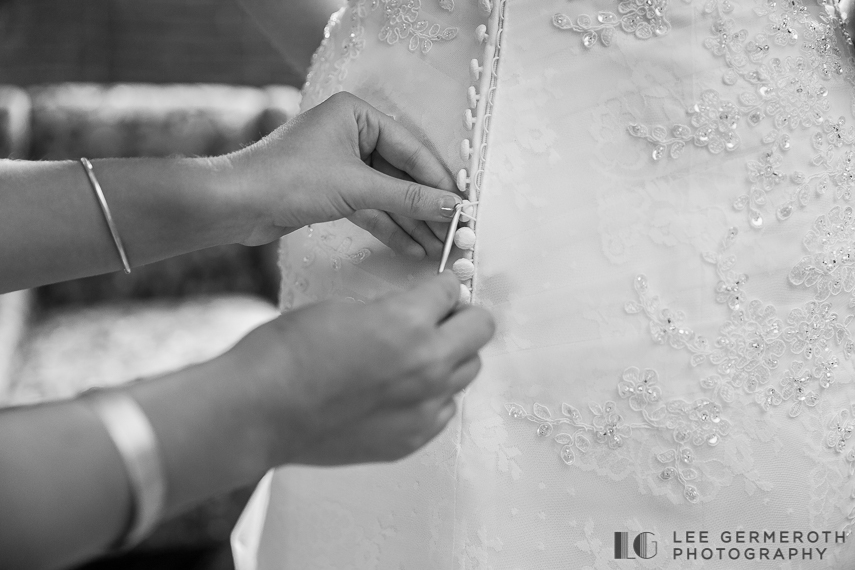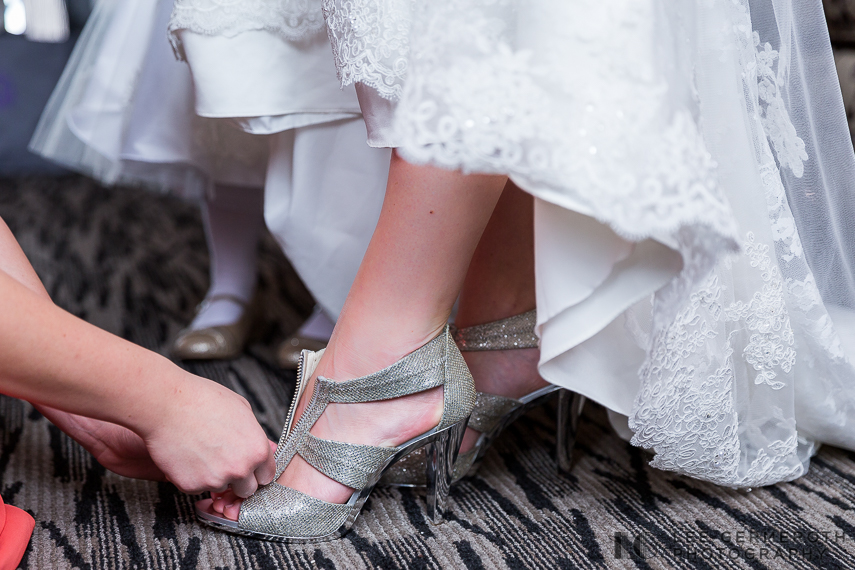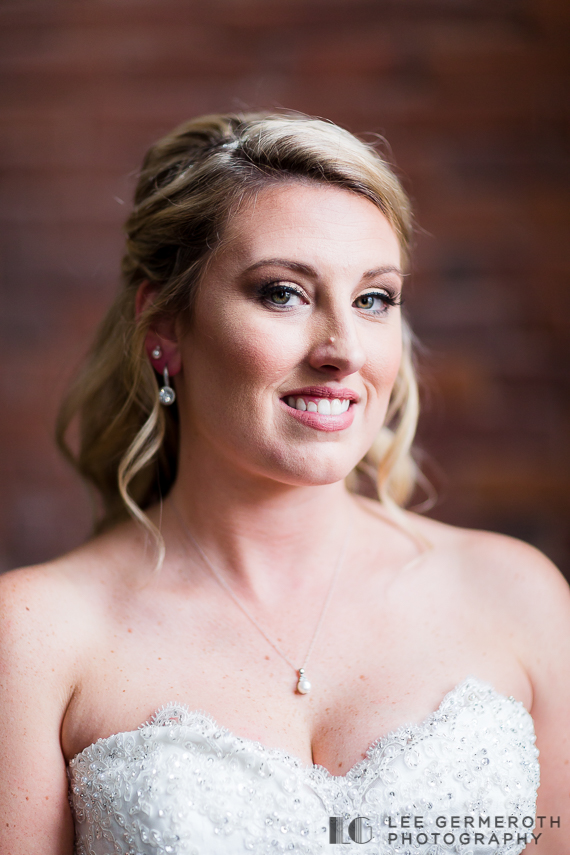 When did you know he/she was the one?
Jen | I knew Jared was the one when he showed up to meet my "family" at the lake who for most people is mom, dad and siblings, however when Jared showed up he met about 20 of my family members. He fit right in having a beer with the guys and talking to the girls. That night we left the lake house and I knew there was no turning back!
Jared | I knew Jen was the one the day I met her.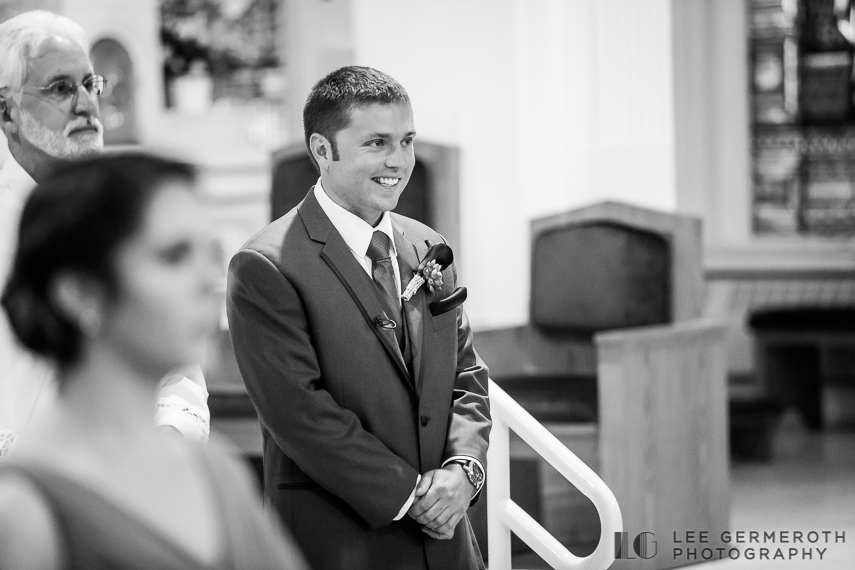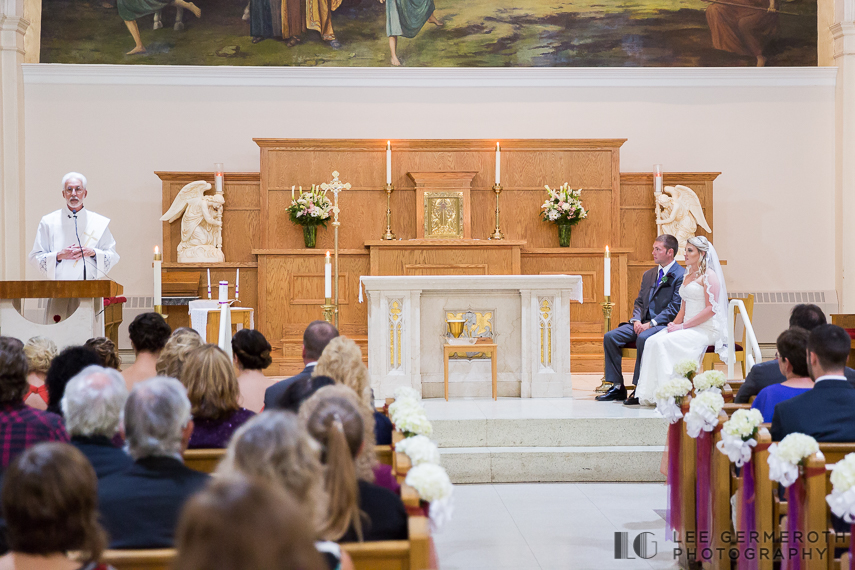 What's the one thing you love most about each other?
Jen | The thing I love most about Jared is that he's always loved me, I know that he will always be the person that is there for me no matter what I do, even if that includes an accelerated nursing program!
Jared | I love that Jen loves me for me and all my faults and my triumphs.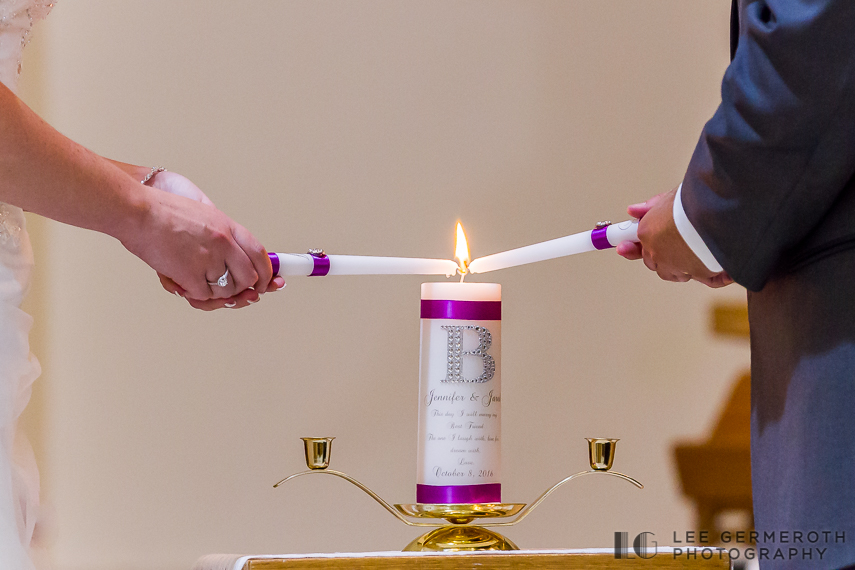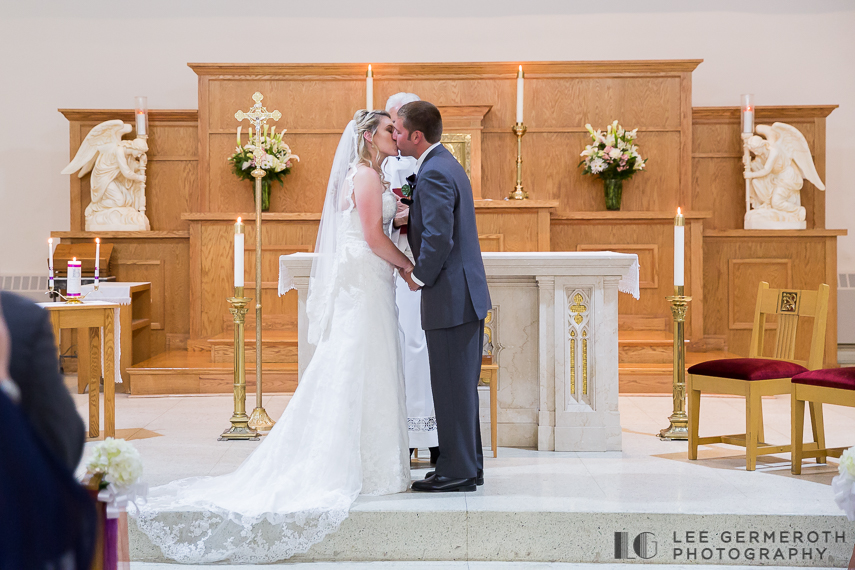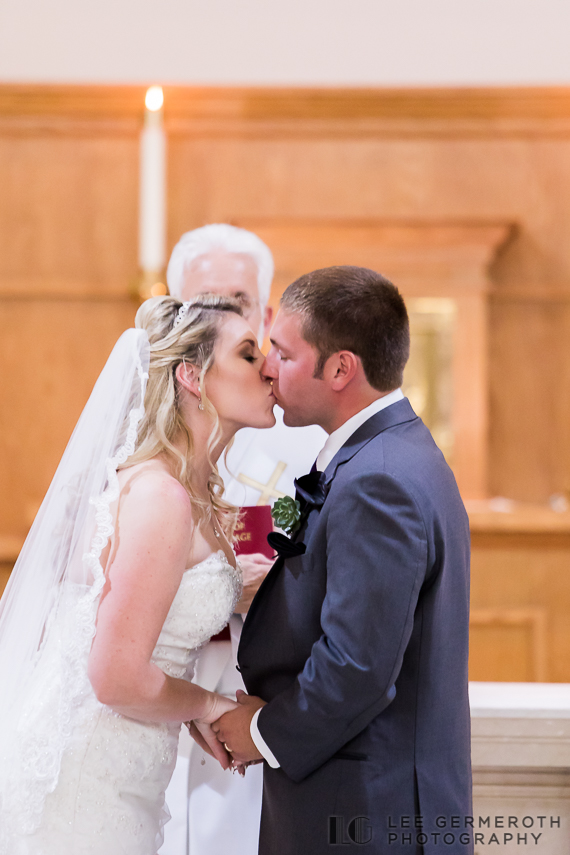 Besides getting married, what's the one thing you were looking forward to on your wedding day?
We are looking forward to having all of our friends and family in one place to celebrate with us! We are lucky enough to have friends and family traveling from Alaska, California, Connecticut, Florida, Maine, Massachusetts, Minnesota, New Jersey, Pennsylvania and Washington and honestly what is better than that!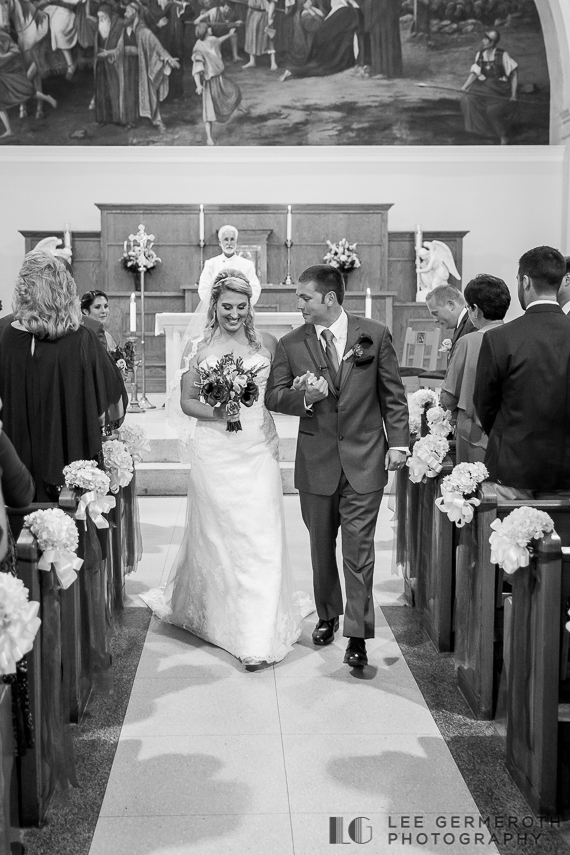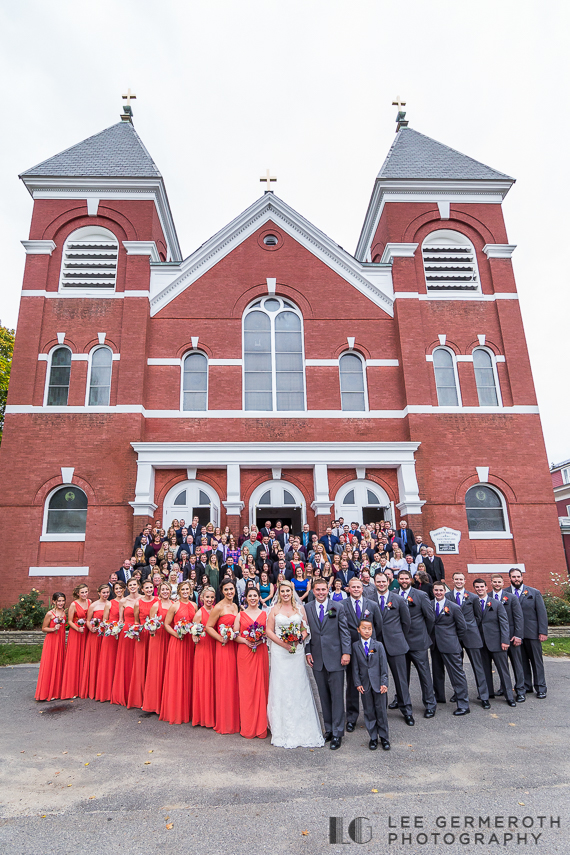 What are your honeymoon plans?
Because Jared is a teacher and is going back to school on Monday :( we are planning our honeymoon for Jared's February Vacation! We are planning on flying to an island and sitting in the sand by the ocean for a week!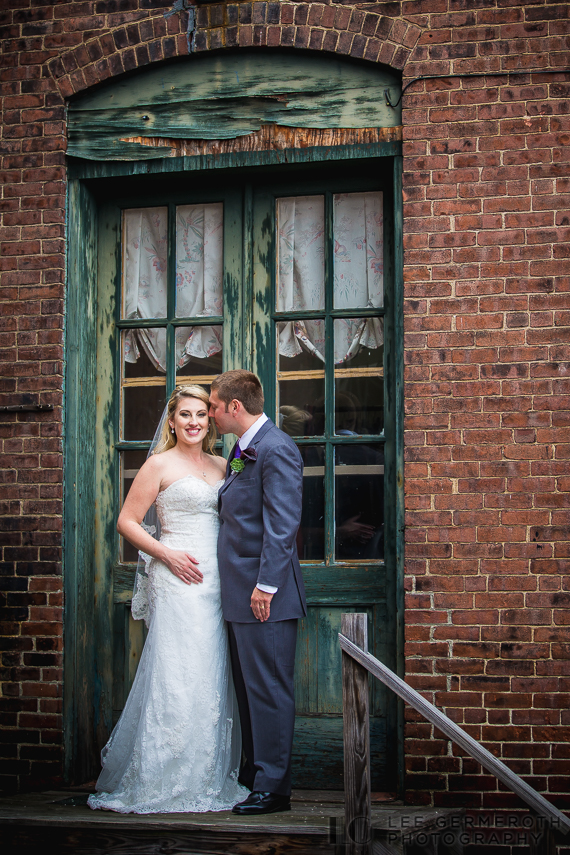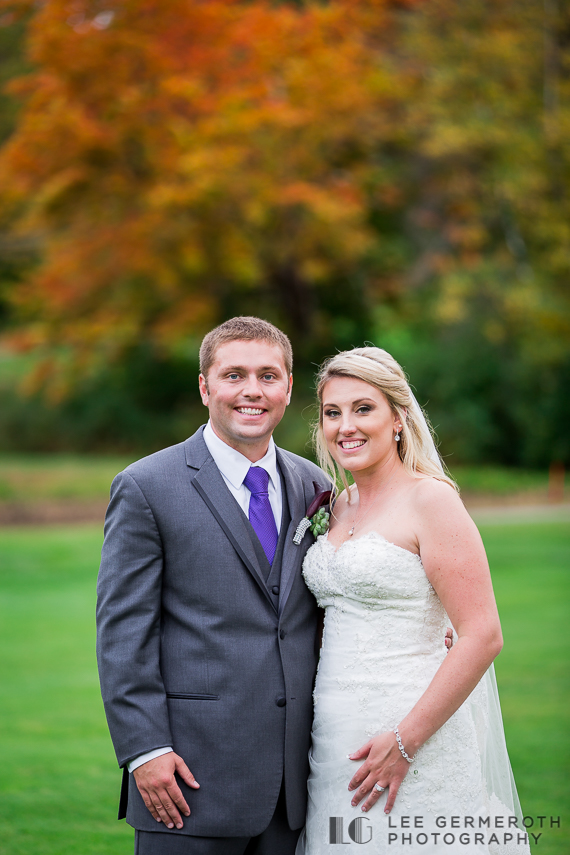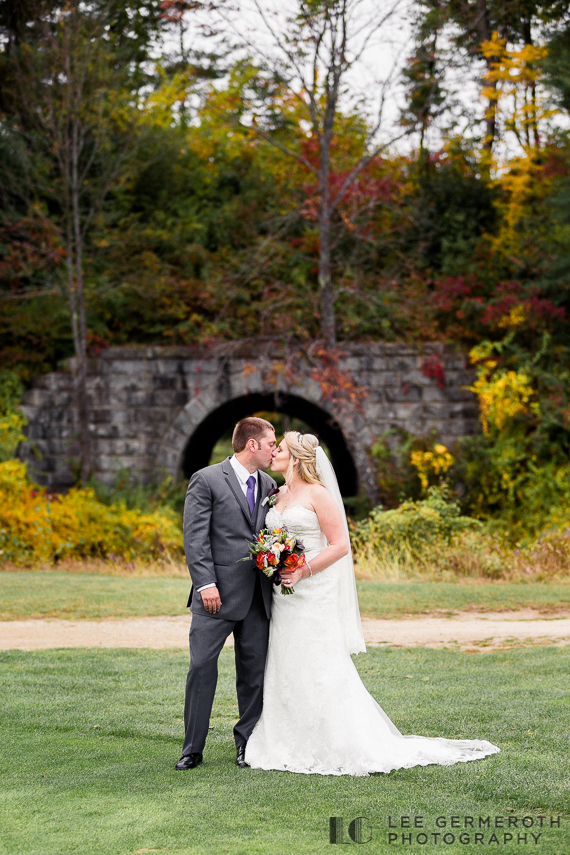 I hope that you have enjoyed Jen and Jared's story and their wedding photos! They were a blast to work with for their wedding and their engagement session. If you haven't seen that then definitely take a look!
Wedding Vendors
Ceremony Location | St. Bernards Church
Wedding Photography | Lee Germeroth Photography
Reception Location | Keene Country Club
DJ | Dave Nadeau Main Event
Bride's Dress Salon | Ella Rosa from 125 Bridal
Bridesmaids Dresses | Dessy from 125 Bridal
Flower Girl Dress | Lizeee kids
Suits| Men's Warehouse
Hair/Makeup | Theresa Eck — JC Penny, Kelly Wright — Platinum Hair Studio, Raquel Schmitt — Studio three twenty three & Sheri Baldasaro; Studio 46
Makeup | Vickie Smith — One Design
Cake | Tastefully Wright
Florist | Naturally Elegant Designs
Caterer | Keene Country Club
Transportation | First Choice Limousine 
Stationary | Emerald Invitations
Wedding Video | iWed Films
---