We couldn't have asked for a more beautiful day for Holley and Connor's wedding in South Berwick, Maine.
The day started off at the guys' hotel where the groomsmen were getting ready. They were all having a great time, joking around, playing some drinking games and learning how to put on cufflinks and boutineers. Once the groomsmen were all set we headed over to the bride's parents' house to see how the bridesmaids' hair and makeup was going. The bridesmaids' were all wearing kimonos and even the flower girl had one to match Holley.
After they finished their hair and makeup it was time to get into their dresses. The bridesmaids had lovely light blue dresses, but Holley's dress took the cake. She was absolutely breathtaking in her wedding gown. After a first look with her dad, we all loaded into the limo to head to the ceremony location in South Berwick, Maine.
The Red Barn at Outlook Farm is a beautiful rustic barn wedding venue. It is right on the Link at Outlooks Golf Course with beautiful views all around. Right off of the ceremony location there is a wide-reaching sugar maple tree that was the perfect spot for Holley and Connor's First Look. I set Connor under the tree and led Holley right to him. They both shared a private moment together in their first look at each other in their wedding attire. After that, we were able to capture all of their creative portraits, along with their wedding party and family portraits as well. That allowed Holley and Connor to enjoy most of their cocktail hour with their guests.
Now it was time for their wedding ceremony. At Outlook Farm they have a beautiful wedding garden with a gazebo for their ceremony backdrop. They both shared a touching ceremony with beautiful vows and finished off the ceremony with a high-five then a kiss — it was so perfect :)
After the ceremony, they went right into the cocktail hour before their reception in the Grand Ballroom. And the room is grand indeed. Beautiful post and beam construction with a large area for the dance floor — which they used all of ;) Holley and Connor shared their first dance followed by the maid of honor and bestman speeches and a tasty meal. After all of the festivities were complete the dance floor was opened up and the party was on! There were some great dancers in the group and even a special appearance by a T-Rex!
It was the best day ever for Holley and Connor. Congratulations to them! :)
Holley and Connor's Wedding Date | 8/12/2017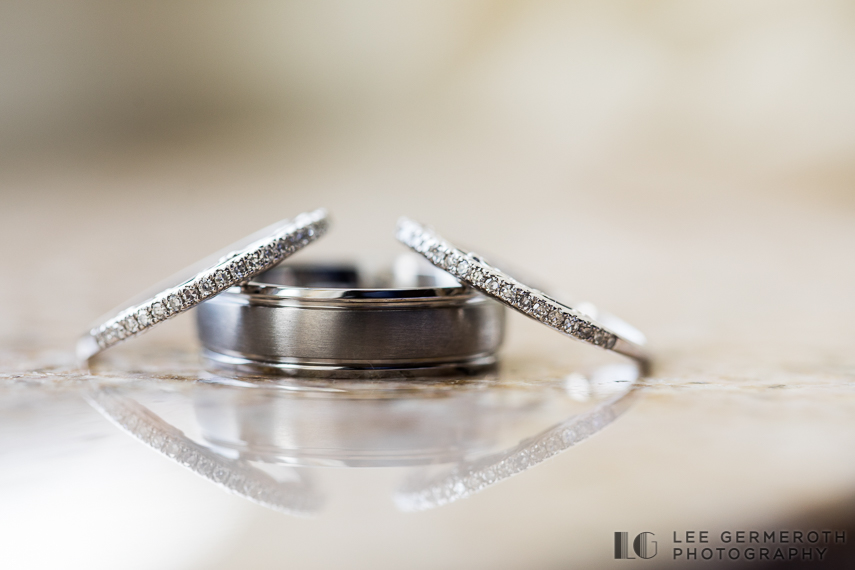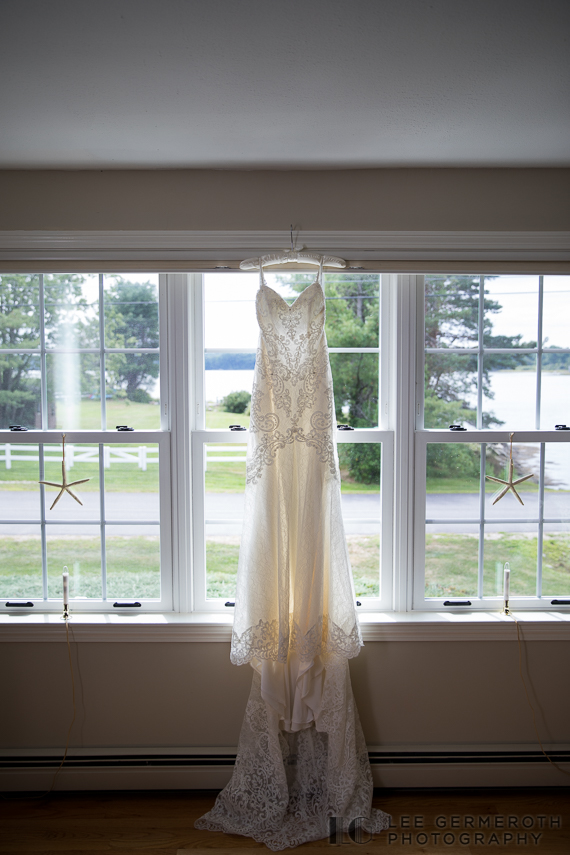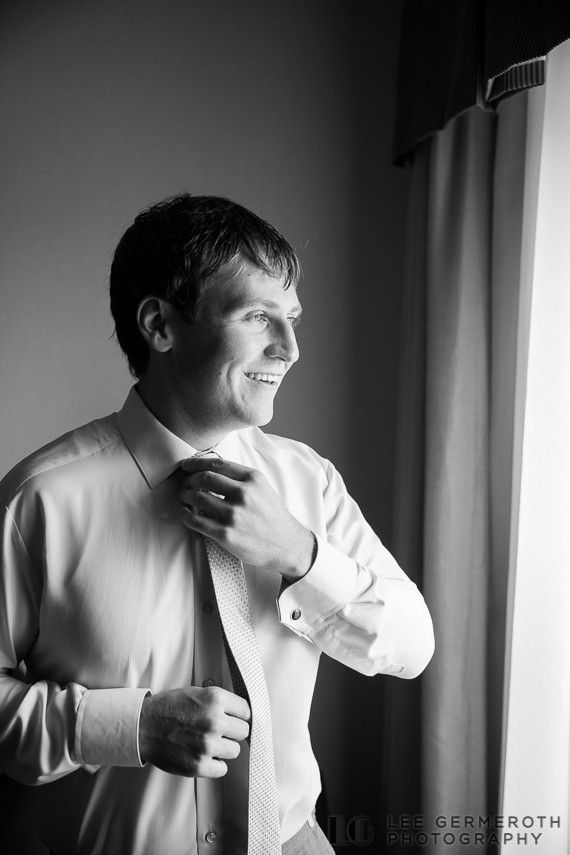 How did you decide on your ceremony/reception location?
We knew we were going to have a decent sized wedding, and we needed a reasonable venue to accommodate all of our guests, preferably in the New England seacoast area. The Red Barn at Outlook Farm, located in South Berwick, Maine is everything we wanted and more. We met 11 years ago at a horse stable that Connor's parents owned and both grew up at, so having our wedding in a rustic barn venue was beyond perfect. We also are both very easy going and love things to be very simple yet tasteful. The Red Barn has a wonderful team of planners and caterers, and they are built for doing weddings! The venue is a beautiful space-we are so thrilled with our venue choice and how it all came together so easily only about 15 minutes from where we live!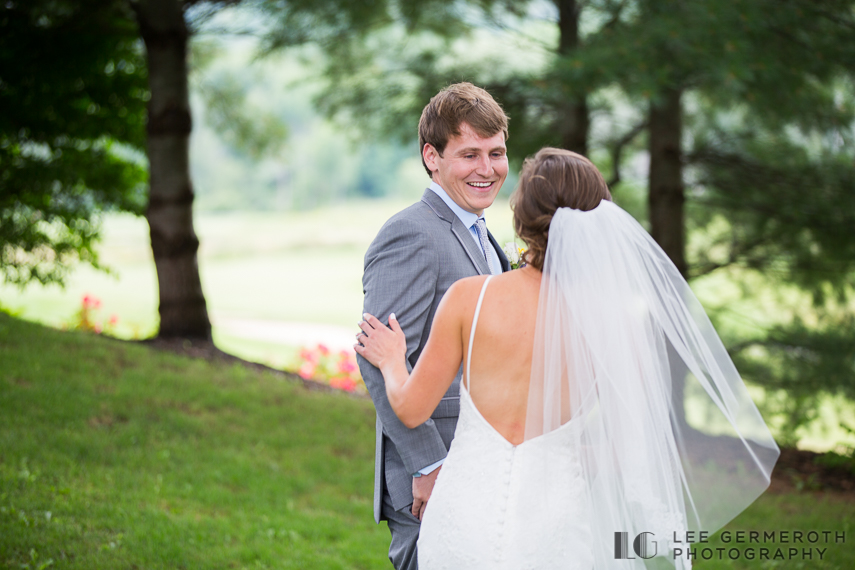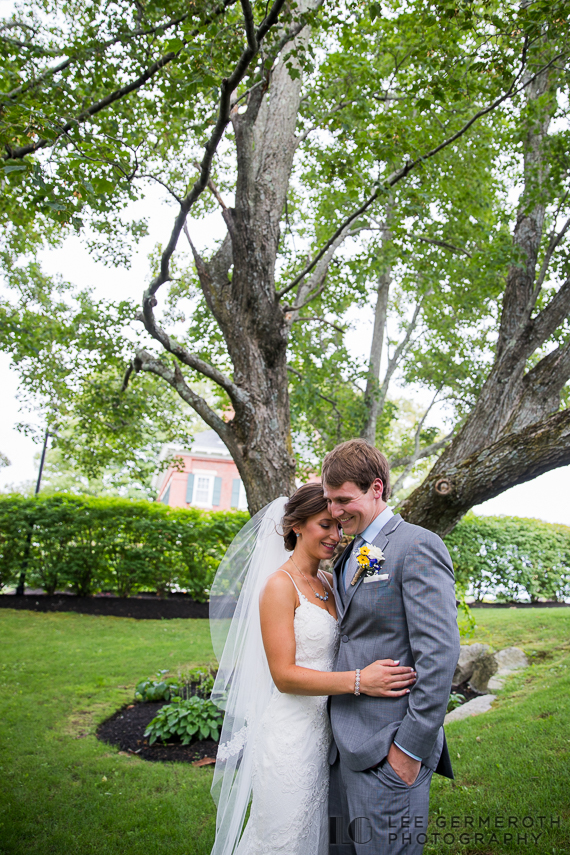 When did you know he/she was the one?
We've both known each other as friends for a very long time, and when we finally (finally!) made the decision to cross the friend zone and become a couple as young adults, we both knew each other was "the one" very quickly. It was one of the easiest decisions we both ever had to make!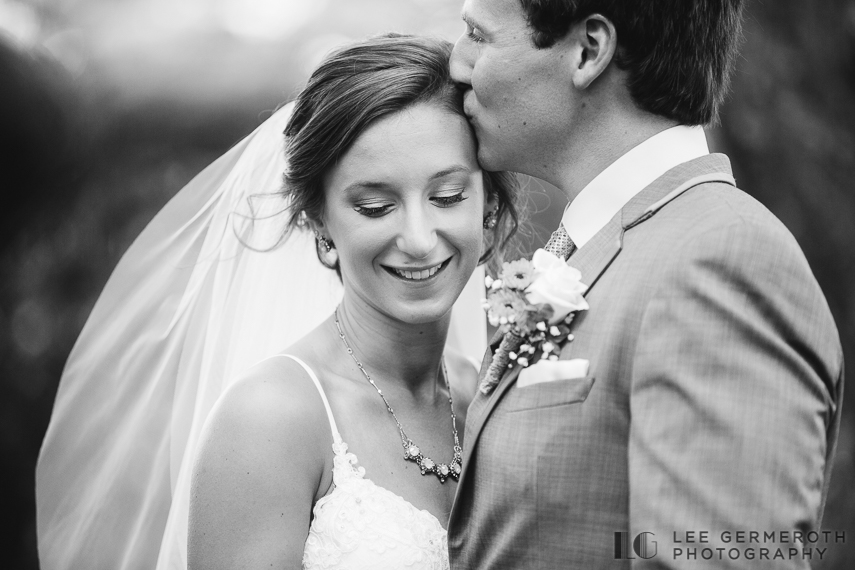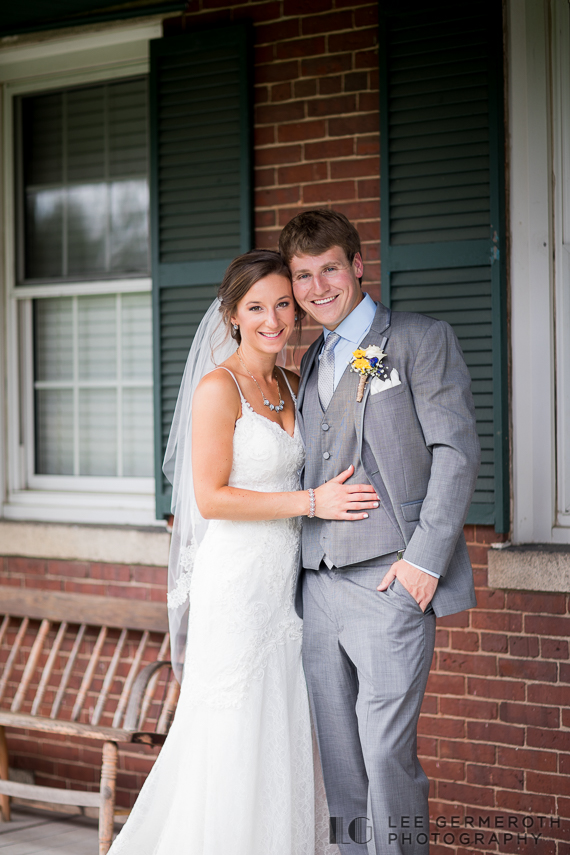 What's the one thing you love most about each other?
Connor | I love how goofy Holley is and how easily she can make me laugh.
Holley | I also love how easily Connor can make me laugh no matter what mood I am in. I love how supportive he is in any and every circumstance that we encounter, and I really appreciate that about him.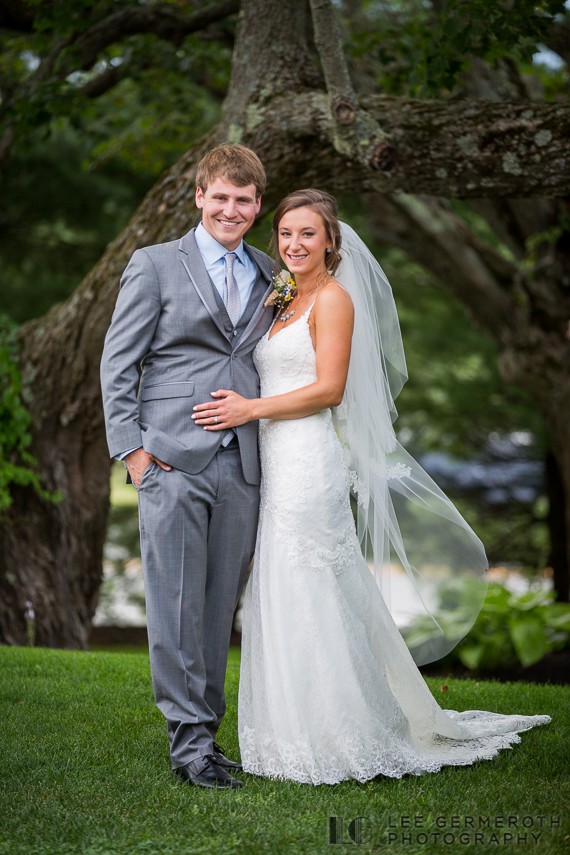 Besides getting married, what's the one thing you were looking forward to on your wedding day?
We both are really excited to bring together our friends and families. Life can get really busy but it will be so nice to see our loved ones all in one place to help us celebrate!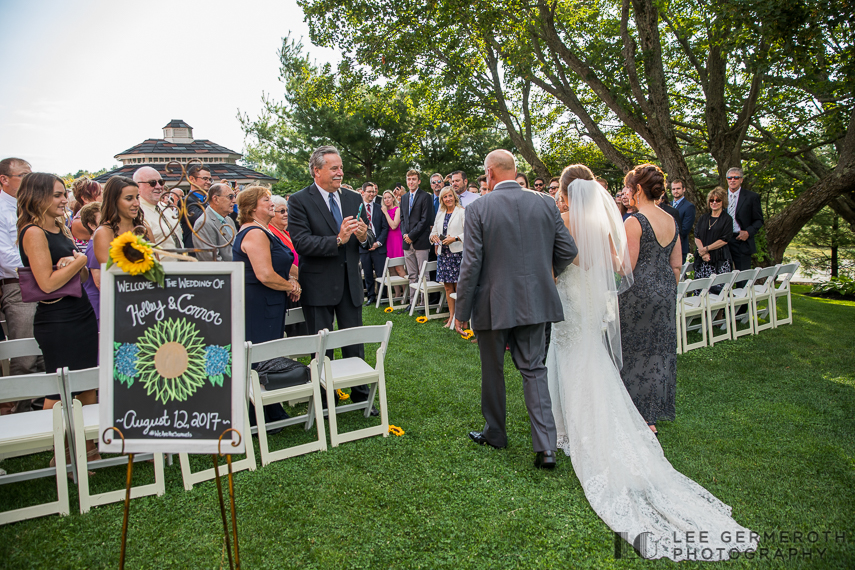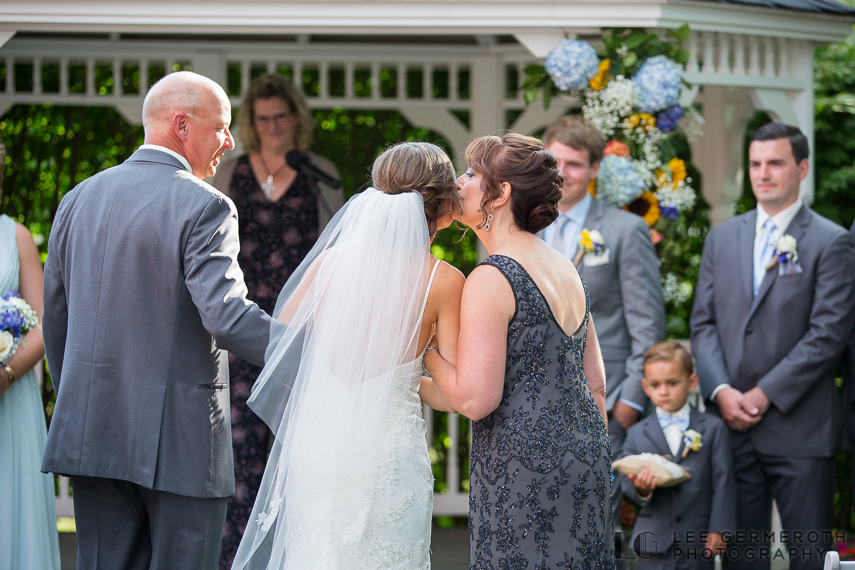 What are your honeymoon plans?
We are going to Cancun in the wintertime. We are so excited!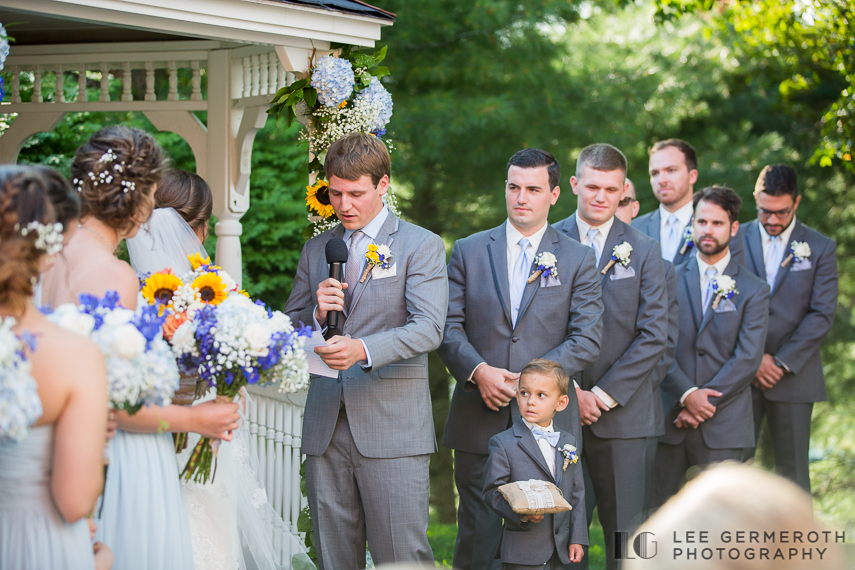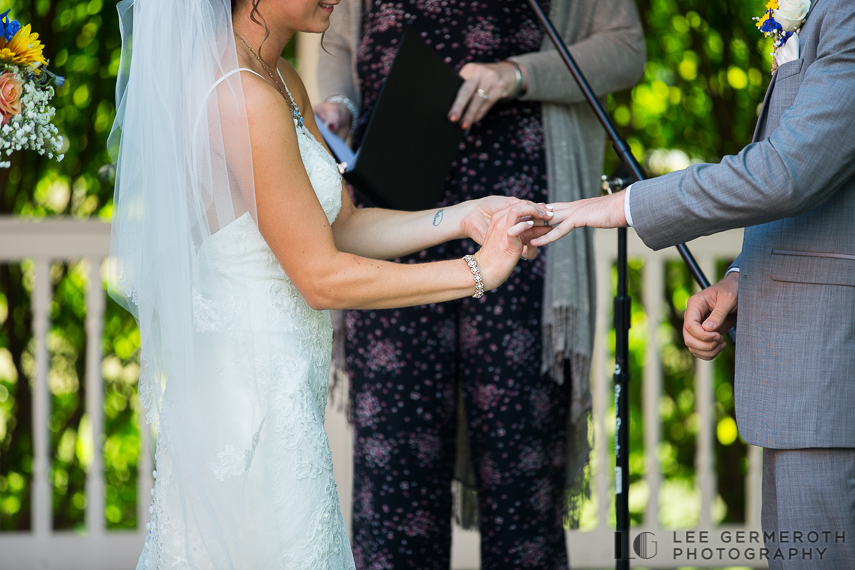 Anything else you'd like to add?
We are so appreciative of everyone's support and efforts to make our wedding day so special! We are looking forward to our married life together and thank you all for helping us celebrate at our wedding.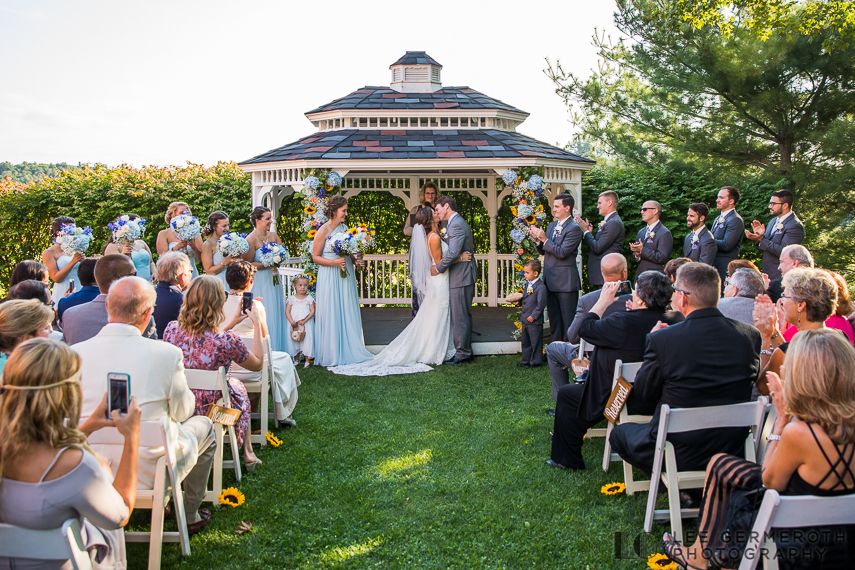 I hope that you have enjoyed Holley and Connor's story and their wedding photos! They were a blast to work with for their wedding and their engagement session. If you haven't seen that then definitely take a look!
Wedding Vendors
Ceremony & Reception Location | The Red Barn at Outlook Farm South Berwick, ME
Wedding Photography | Lee Germeroth Photography
DJ | 2 Clapps DJ
Dress Designer | Essense of Austrailia
Tux | Madeleine's daughter tux rentals
Hair/Makeup | InsideOut
Cake | Sweetened Memories Bakery
Florist | Sweet Lavender Flower Design
Caterer | The Red Barm at Outlook Farm
---