While driving up to the Mount Ascutney Resort it was raining off and on with the skies looking like they could let loose and start pouring at any time. But as we arrived at the venue it started to lighten up and I checked the radar and it looked like we were going to be free and clear for the ceremony! It was a great thing because they were having an outdoor ceremony on the back patio right next to a nice little pond — such a pretty spot.
Danelle and Calvin's Wedding Date | 10/7/2017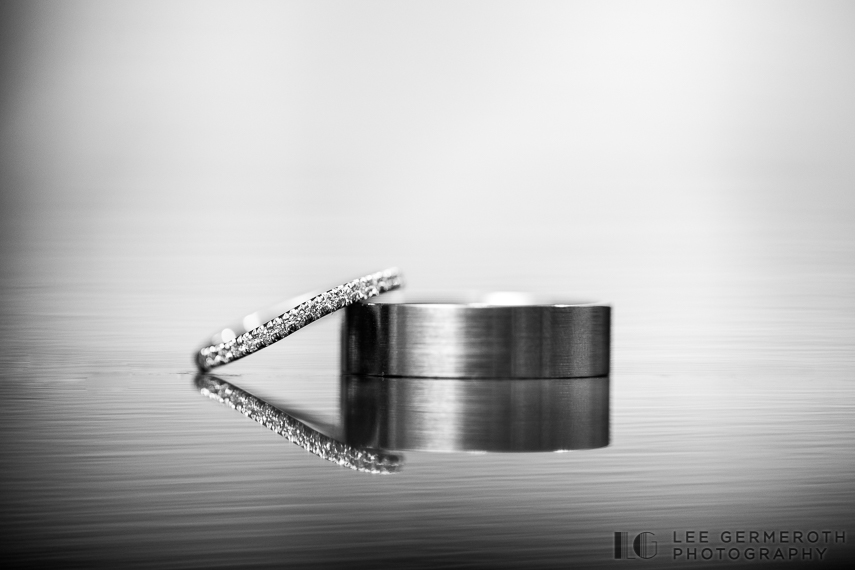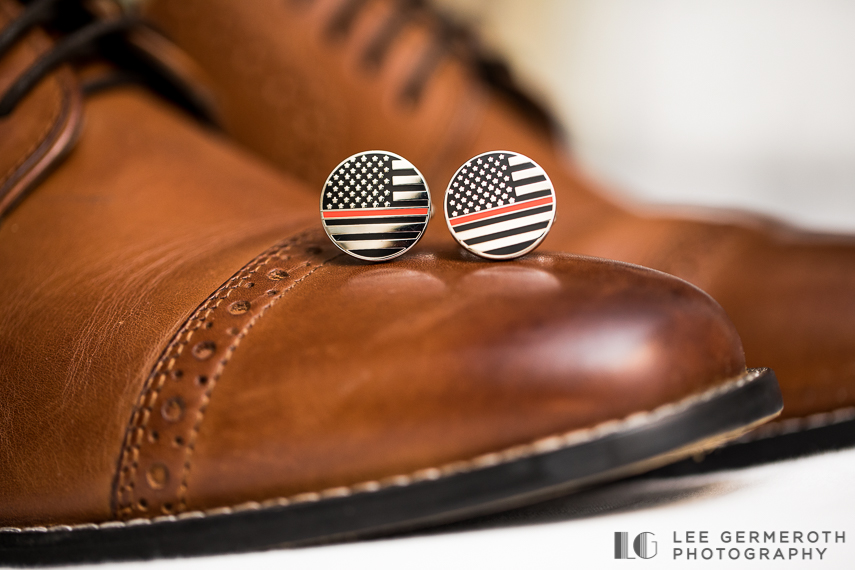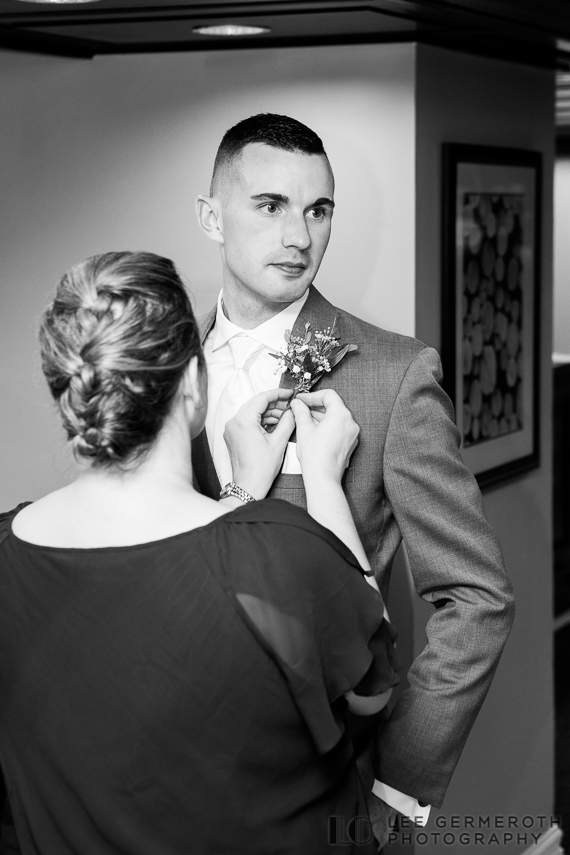 We started the day in the resort with the guys getting ready. Calvin was in and out of the room all morning because he was busy helping with the last minute details and set up. But he finally landed in the room and began getting his suit on along with the rest of his groomsmen.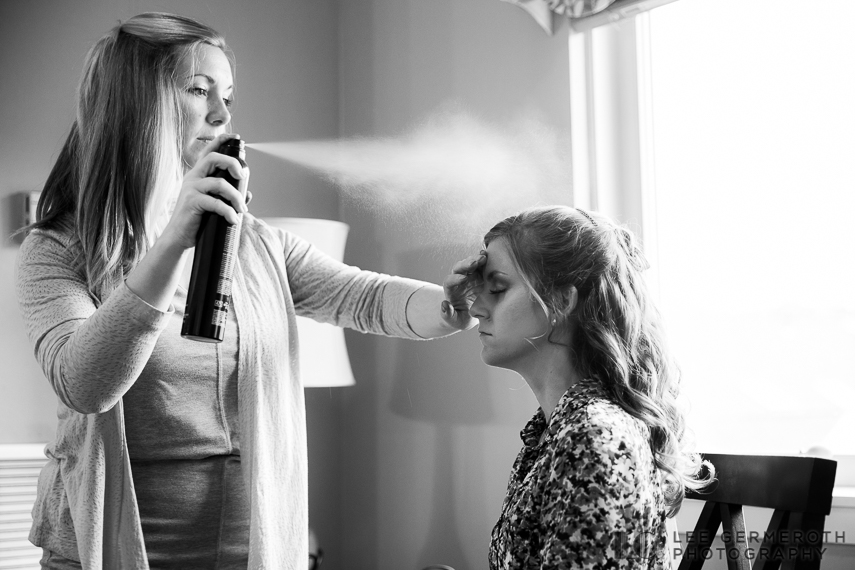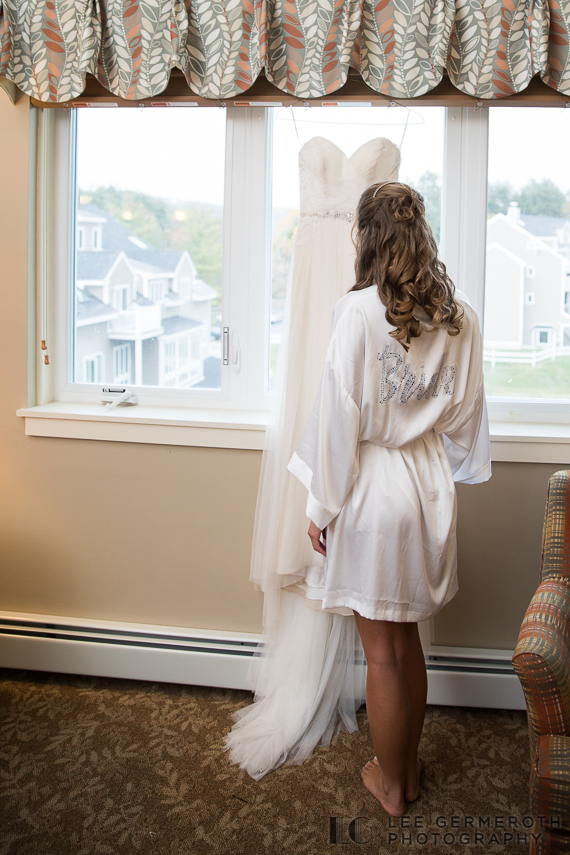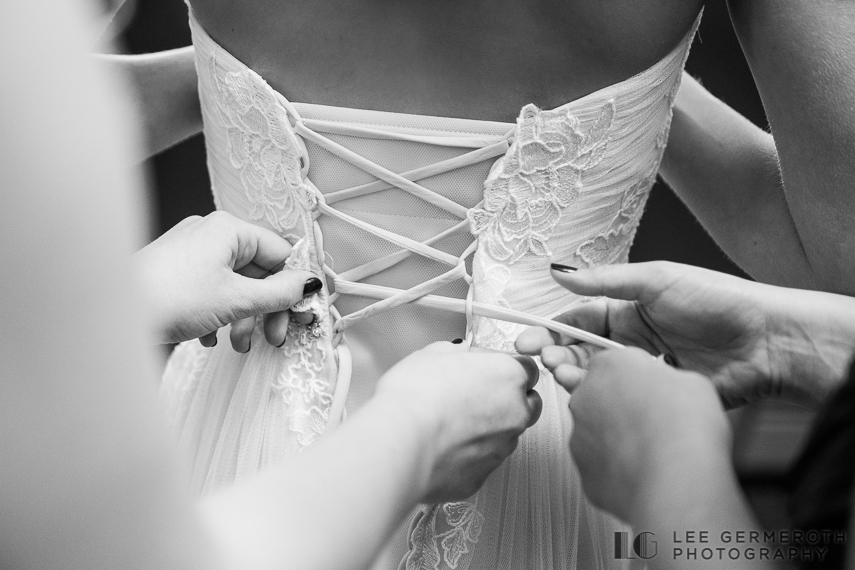 Next, we were with the bridesmaids in their suite where they were all finishing up with their hair and makeup — including being dusted with a bit of glitter to match their glittery shoes. The suite that they were all getting ready in looked out over the ceremony location allowing the bridesmaids to peek at the guests arriving. With the ceremony quickly approaching it was time for Danelle to get into her dress. After tying up her corset backed dress the ladies made their way down to the ceremony.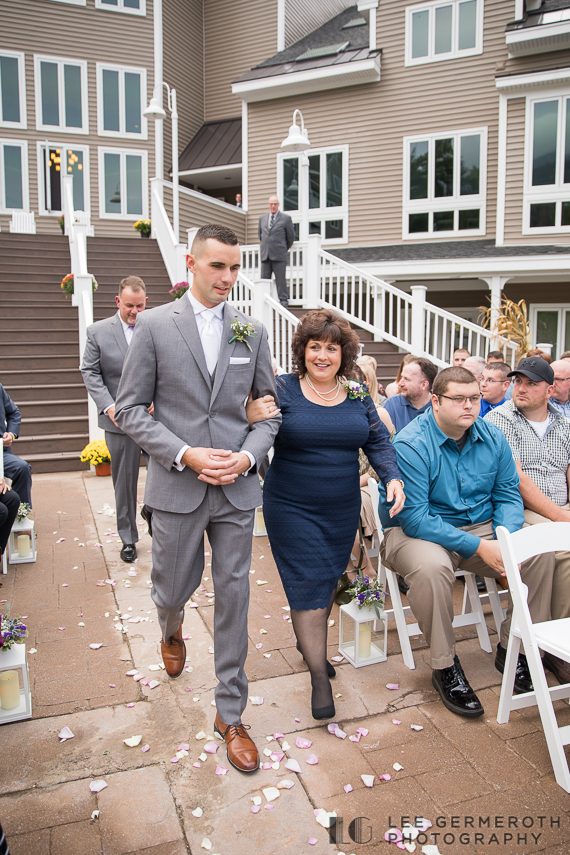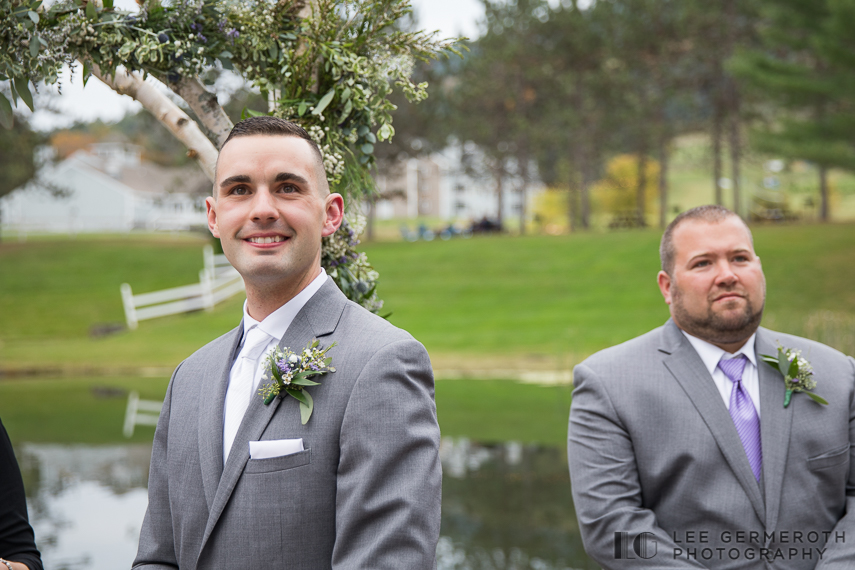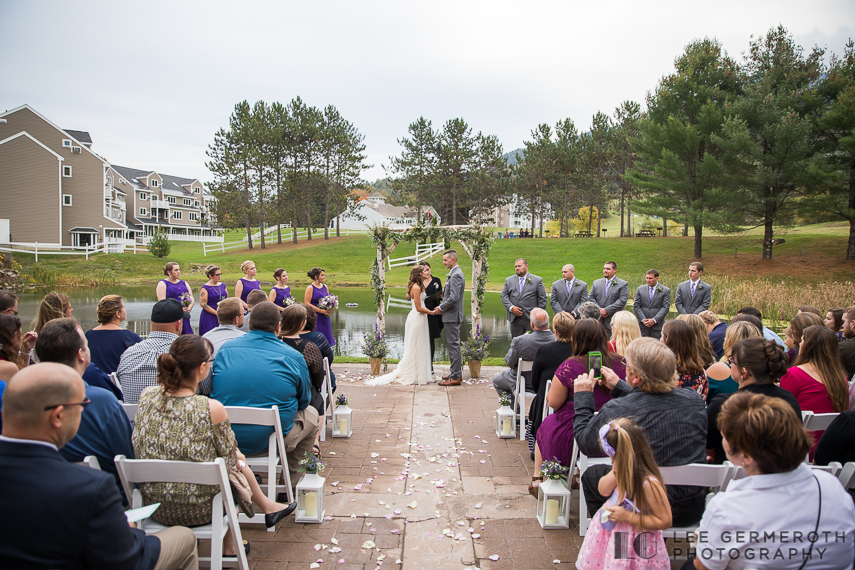 The wedding party processed to the ceremony down a long staircase giving a unique aesthetic. Coming into the ceremony from high up like that made for a very special view where you could take in the whole scene before entering into it. They shared a very nice ceremony with touching vows. Following the ceremony, we created their family portraits and wedding party group photos. Then Danelle, Calvin and I hiked up to the base of the mountain for their creative portraits. The mountain was full of reds, oranges, and yellows with the leaves at their peak autumn colors.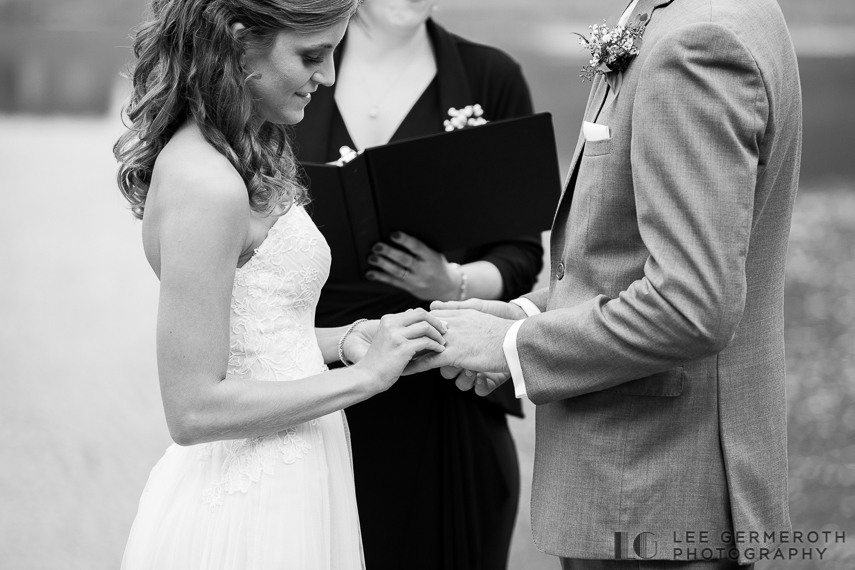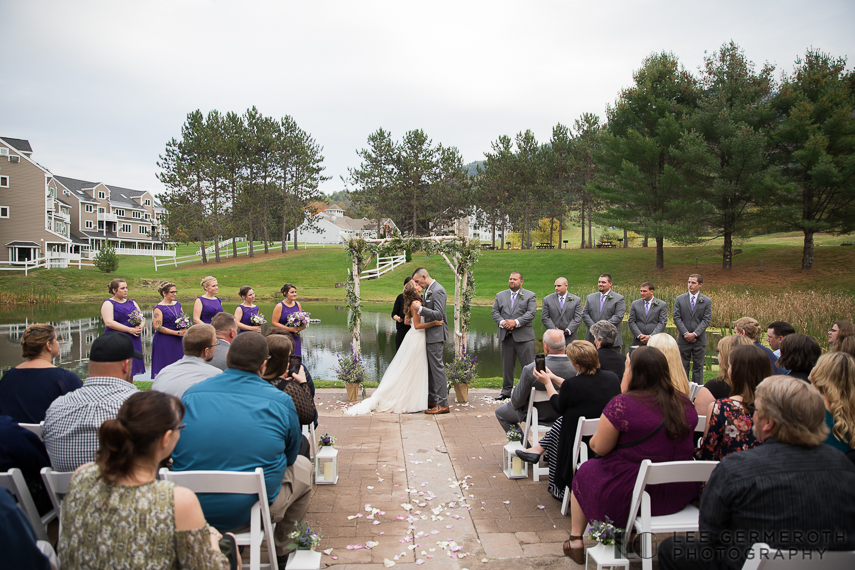 Now it was time to head back inside for their reception. After some fun introductions, Danelle and Calvin went right into their first dance. They had a few toasts and then it was time for a tasty dinner. When dinner concluded, we had a few more special dances and then the dance floor opened up. It was such a nice day and a super fun evening!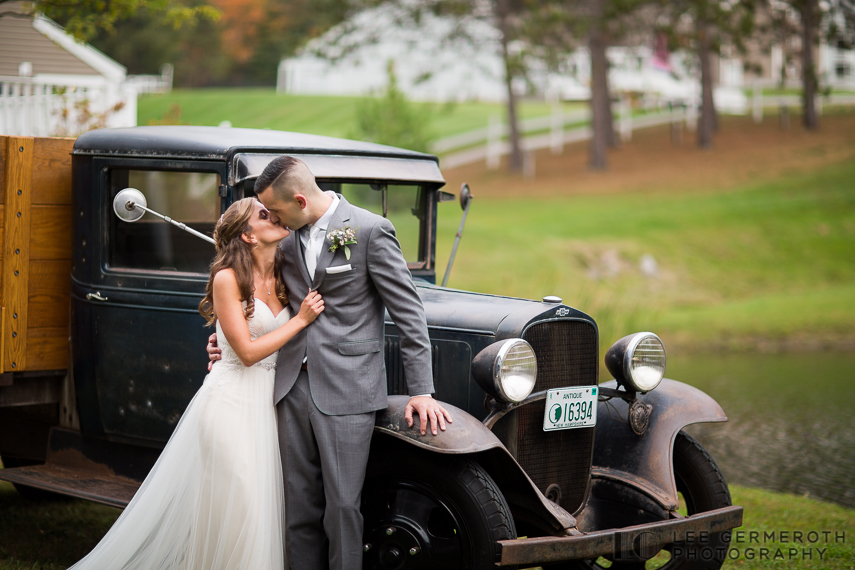 I hope that you have enjoyed Danelle and Calvin's story and their wedding photos! They were a blast to work with for their wedding and their engagement session. If you haven't seen that then definitely take a look!
Wedding Vendors
Ceremony & Reception Location | Holiday Inn Club Vacations Mount Ascutney Resort
Wedding Photography | Lee Germeroth Photography
---