Tori and Dave had the quintessential autumn day for their wedding in Londonderry NH.
We started off the day with the guys getting ready. They all had matching vests and ties that perfectly complemented their fall styled boutonnieres that Tori made by hand. Once they were all ready we went outside to create some group photos of all the groomsmen together.
Then, it was time to head over to the venue and where Tori was getting ready with her bridesmaids. All of the bridesmaids had matching flannels which came in handy later in the evening when the temperature dropped. Now it was time for Tori to get into her dress and put on her shoes — a pair of converse. Just like that, they were ready for the ceremony to start. With a pop of a champagne bottle, they cheered to the wedding that was about to begin.
The ceremony location was in Tori's parents' backyard, with the fall foliage as a backdrop. Such a beautiful location! They had a very nice ceremony officiated by one of Tori and Dave's best friend — making the ceremony even more special. After their first, kiss they processed down the aisle and had a short receiving line before we created their family portraits.
Once we were done with their family and wedding party portraits we went off around the property creating their couples portraits. There were so many places to create photos all within a short walk.
Then it was time to head into the reception tent, for their party to begin! After they were introduced Tori and Dave went right into their first dance followed by some fun toasts by the maid of honor and best man. Then it was time for dinner to be served. When dinner concluded, we had a few more special dances and then the dance floor opened up. And oh boy, could this group of people dance! It was such a beautiful day and a super fun evening!
Tori and Dave's Wedding Date | 10/21/2017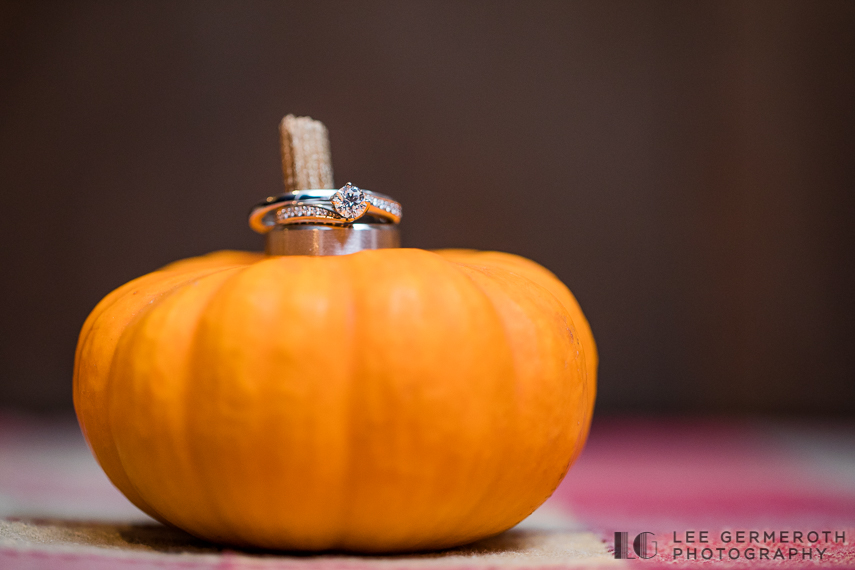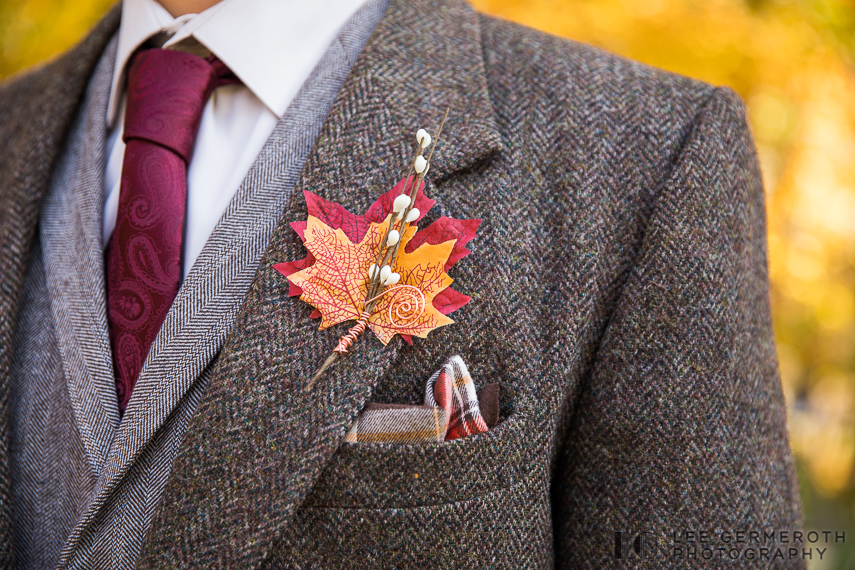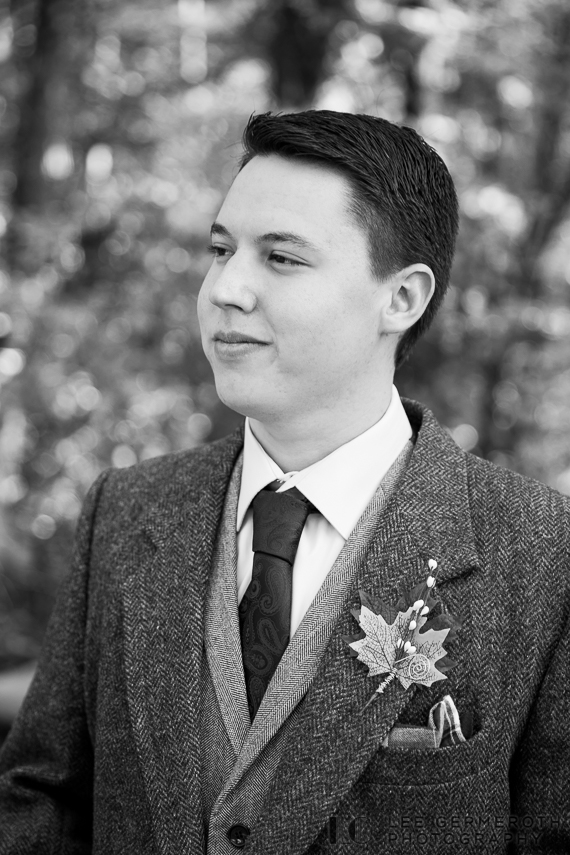 How did you decide on your ceremony/reception location?
My parents moved into a new house at the same time that we were looking for venues. We fell in love with the yard and knew it would be the perfect place for our wedding!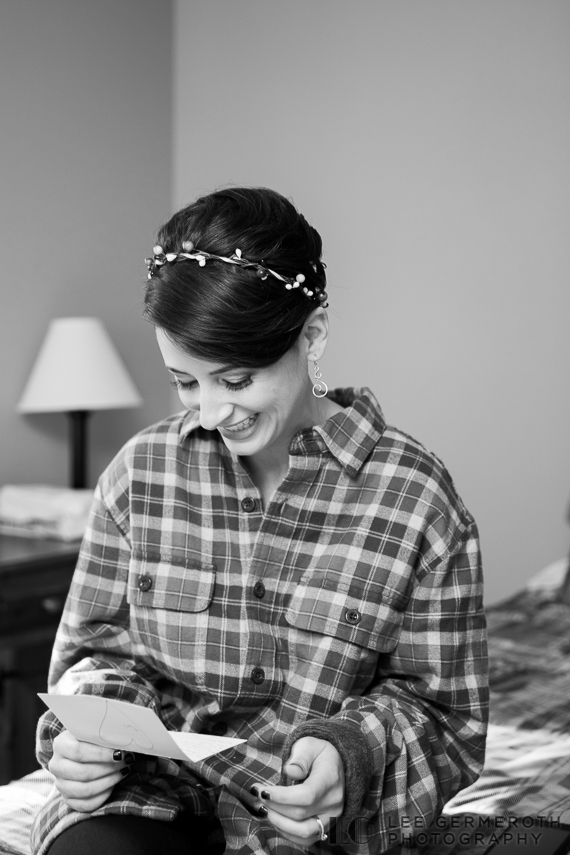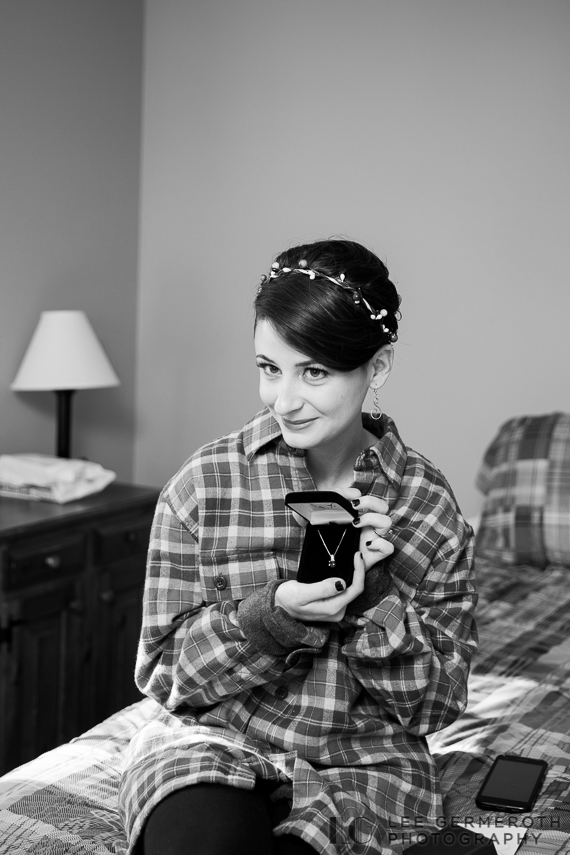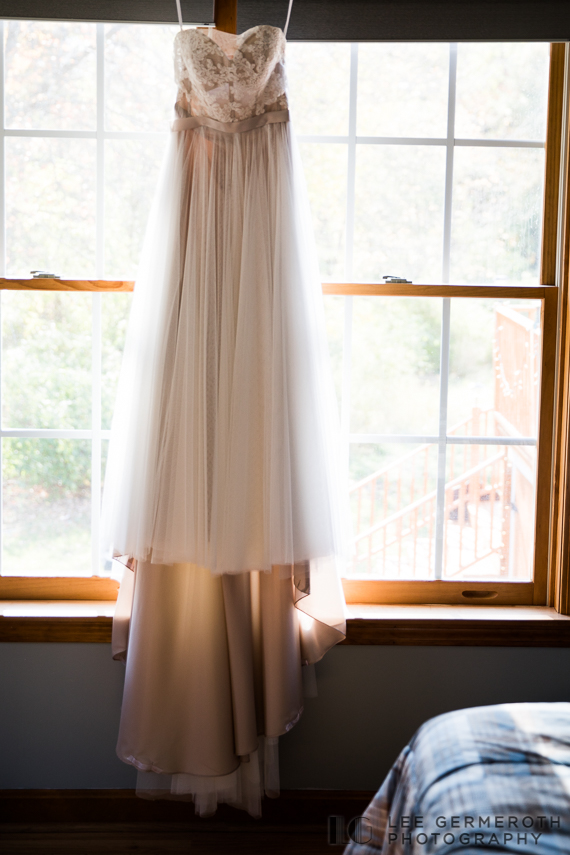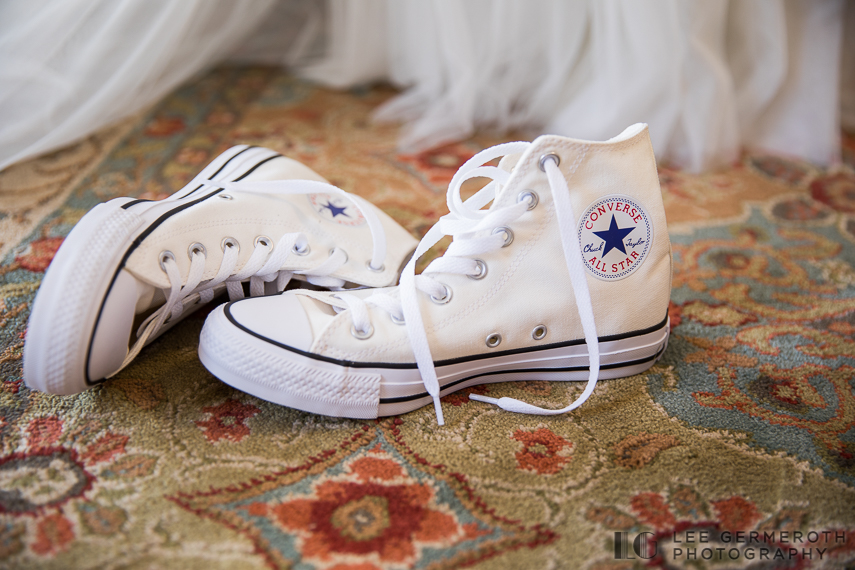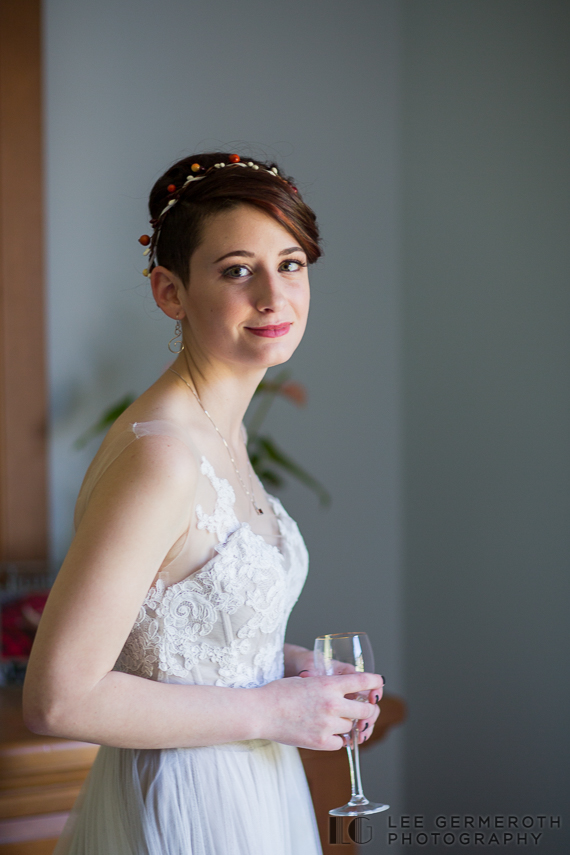 When did you know he/she was the one?
Tori | I'm not sure if there was a specific moment for me, he's been my best friend since day one and it always just felt right.
Dave | When I first went to college, we were apart for almost two months. The second I saw her again I knew that I would never go that long without her again.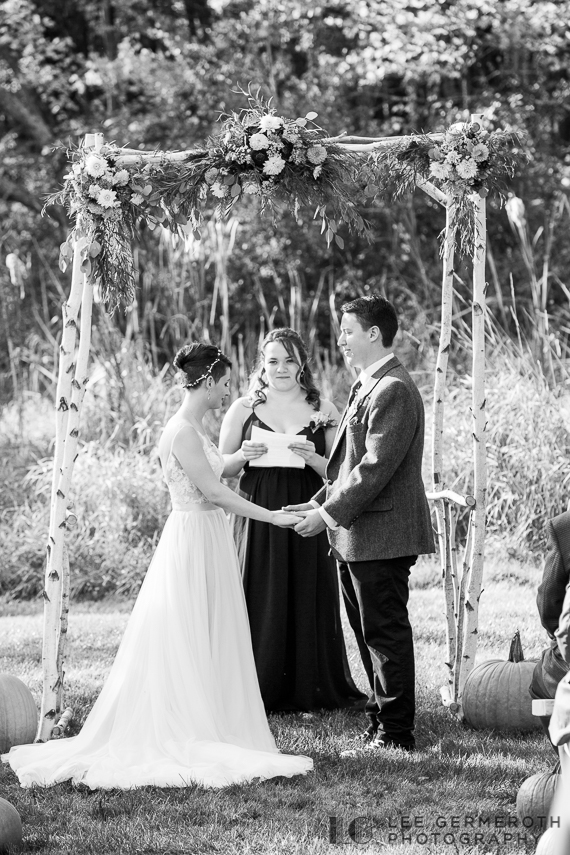 What's the one thing you love most about each other?
Tori | He is such a positive person; he always sees the best in everything and helps me see it too.
Dave | She can always put a smile on my face. Even if it's the worst day ever, I just need to talk to her and I know everything will be fine.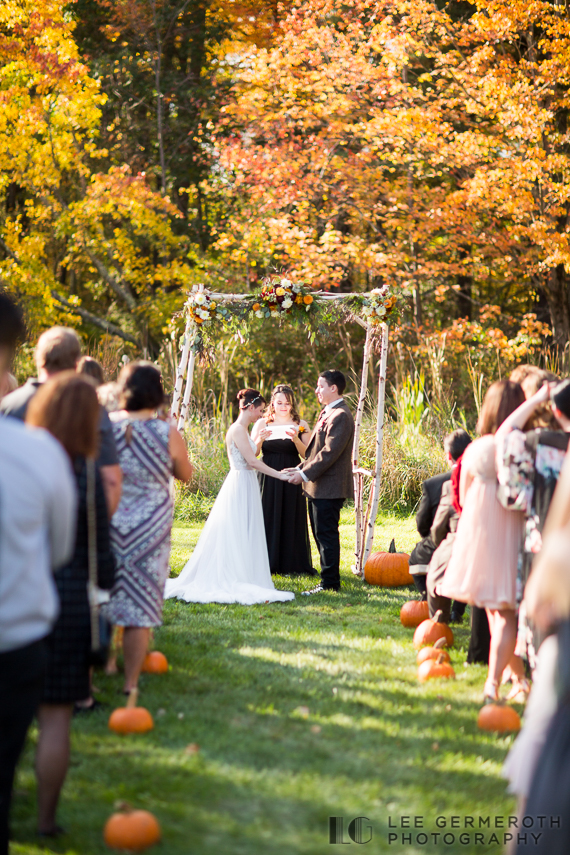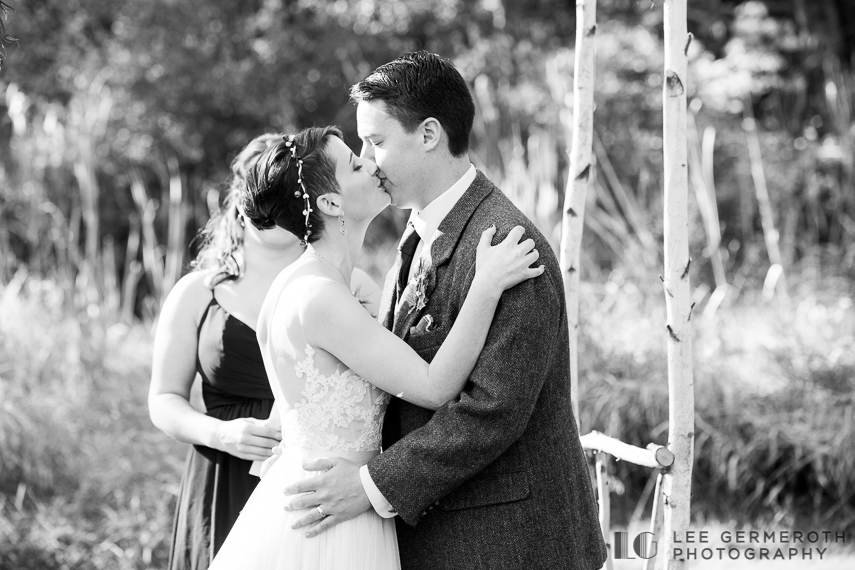 Besides getting married, what's the one thing you were looking forward to on your wedding day?
Eating delicious cheesecake…and celebrating with all our loved ones, of course!
What are your honeymoon plans?
We will be leaving the next day for Germany and Italy!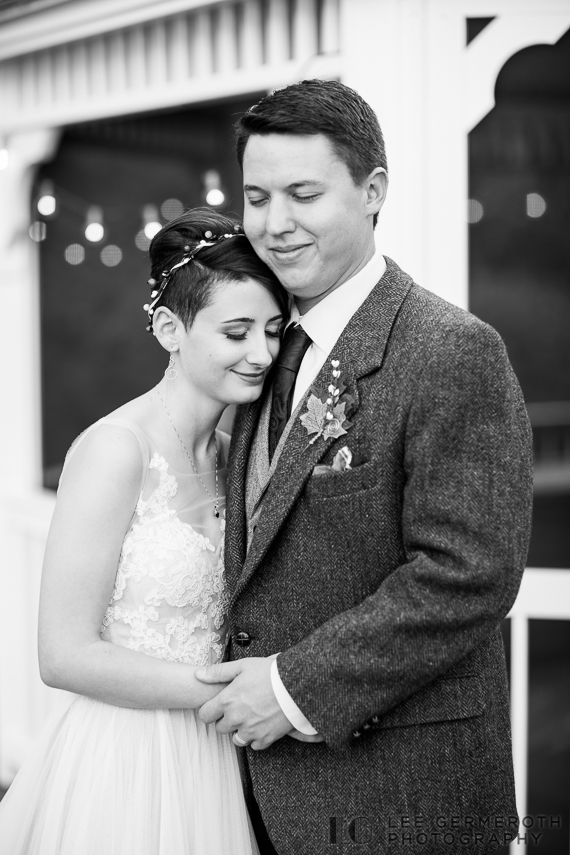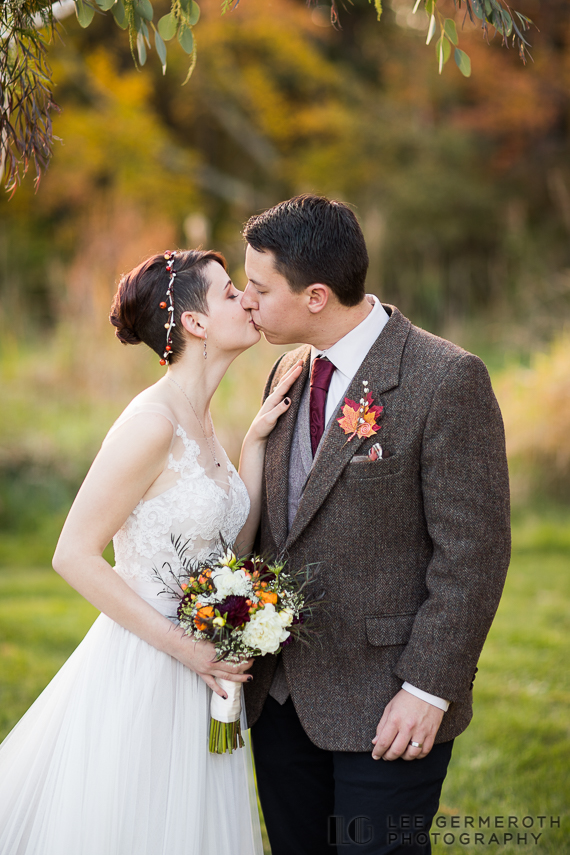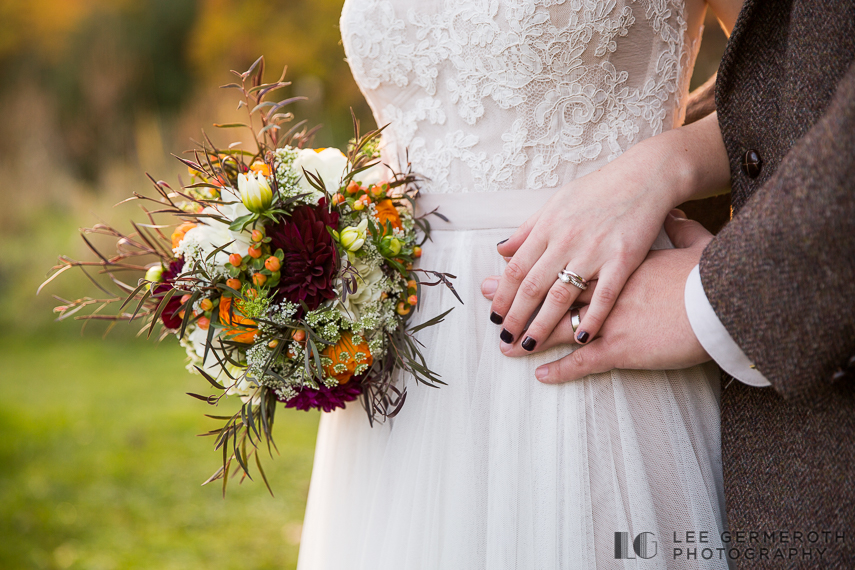 I hope that you have enjoyed Tori and Dave's story and their wedding photos! They were a blast to work with for their wedding and their engagement session. If you haven't seen that then definitely take a look!
Wedding Vendors
Ceremony & Reception Location | Private Residence, Londonderry, NH
Wedding Photography | Lee Germeroth Photography
DJ | Alamada Events
Dress Salon | Madeleine's Daughter Bridal
Hair| Dockside Hair Design
Makeup | Salon Bogar
Cake | Pleasant Lake Cheesecake Company
Florist | Harrington Flowers
Caterer | Greenhouse Catering
Tent Rental | Special Events of New England
---