Katie and Doug had a wonderful day for their wedding at the Hallelujah Farm in Chesterfield NH.
We started the day off at Heaven Hair Gallery in Keene, NH with all the girls getting their hair and makeup done. Then we were off to the where the guys were getting ready. After creating some groomsmen portraits we all packed up and went to the wedding venue in Chesterfield NH. Hallelujah Farm is such a beautiful farm. There are both the upper and lower farms. The lower farm is where we all met up to do the final prep and get all the bridesmaids and bride into their dresses. The lower farm building is an old 1700's farm house that has been so well restored. Once all the bridesmaids arrived it was time to get Katie into her beautiful corset backed wedding dress.
With all the bridesmaids in their dresses, groomsmen in their suits, and Katie and Doug ready it was time to walk down the aisle. They both shared a touching and emotional ceremony by Jane Rokes which included a unity ceremony. Before the ring exchange, the rings were passed throughout the wedding party and their family members to warm the rings. I love that added touch — so sweet.
After the ceremony, we created their family portraits, bridal party portraits and then Katie, Doug and I went off to explore around the venue creating their artistic portraits. We then made our way back to the main tent for their introductions and the reception was on! There were lovely speeches and toasts, great food and memories made on Katie and Doug's beautiful wedding day.
Katie and Doug's Wedding Date | 7/29/2017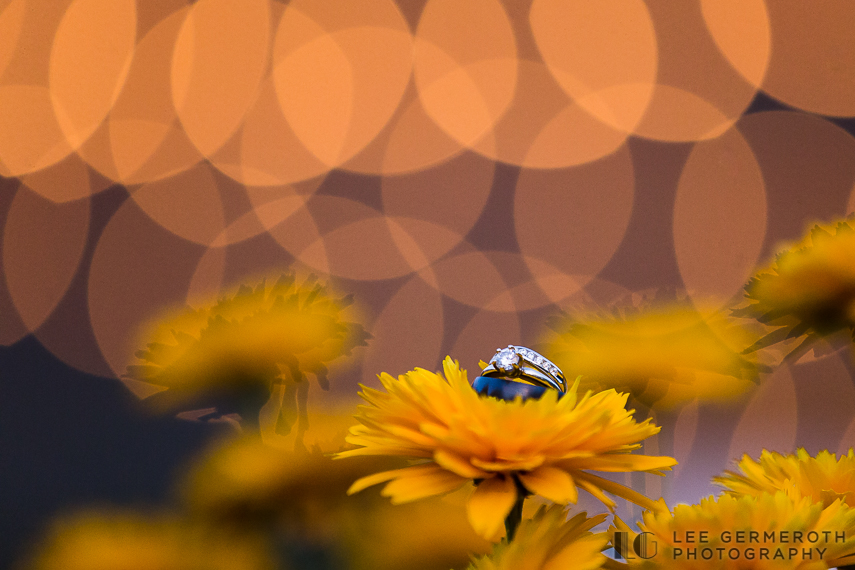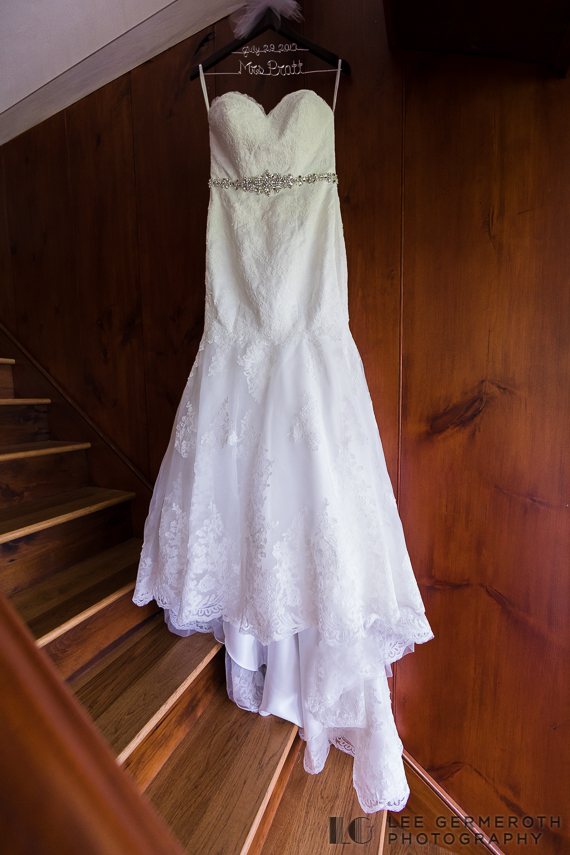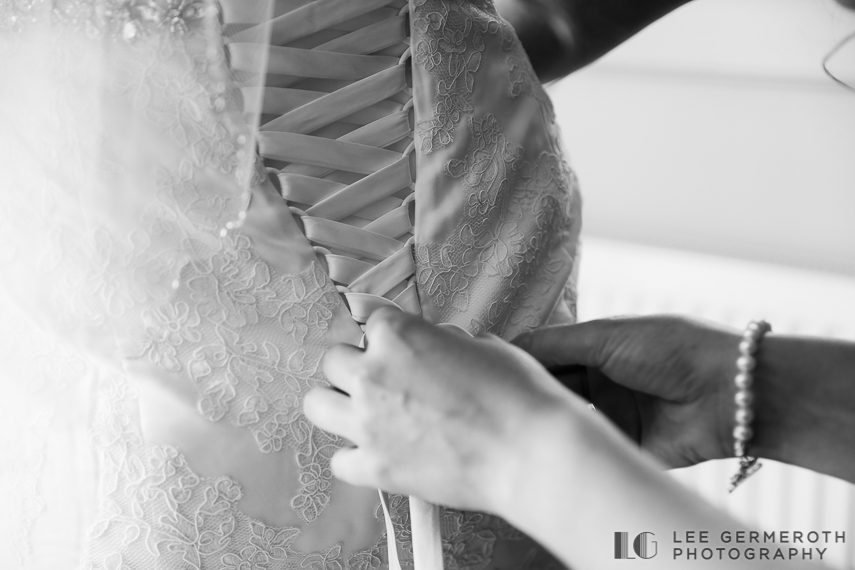 How did you decide on your ceremony/reception location?
We picked Hallelujah Farm because we wanted our wedding outside. ( My mom suggested this fabulous venue) We love being outdoors!! The venue is just so beautiful it was hard to not want it there!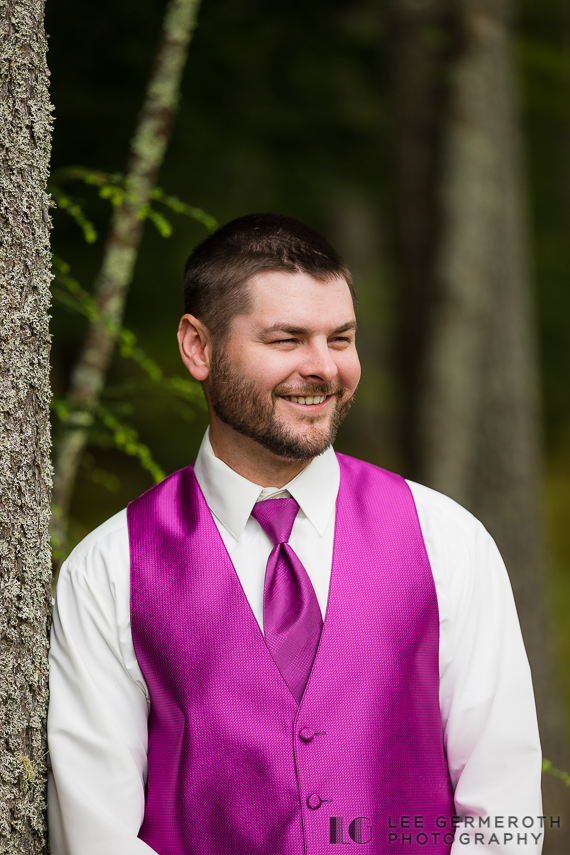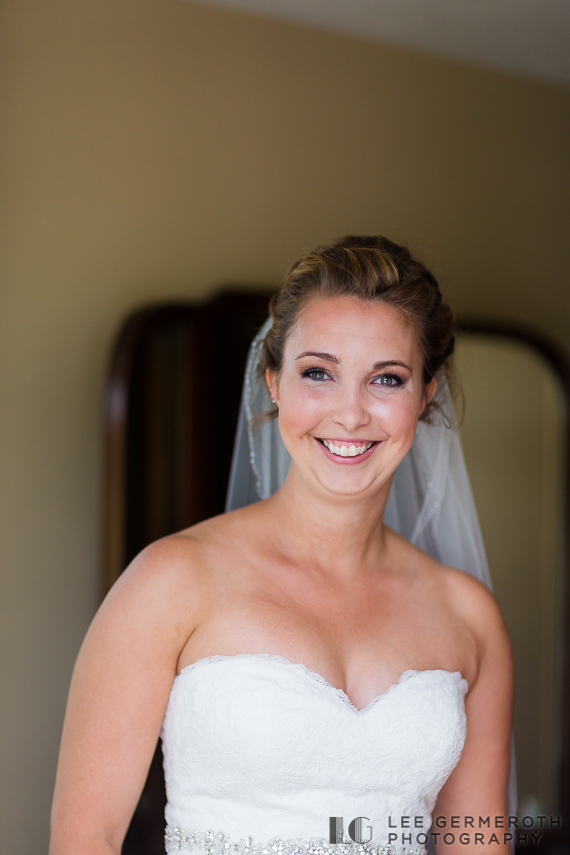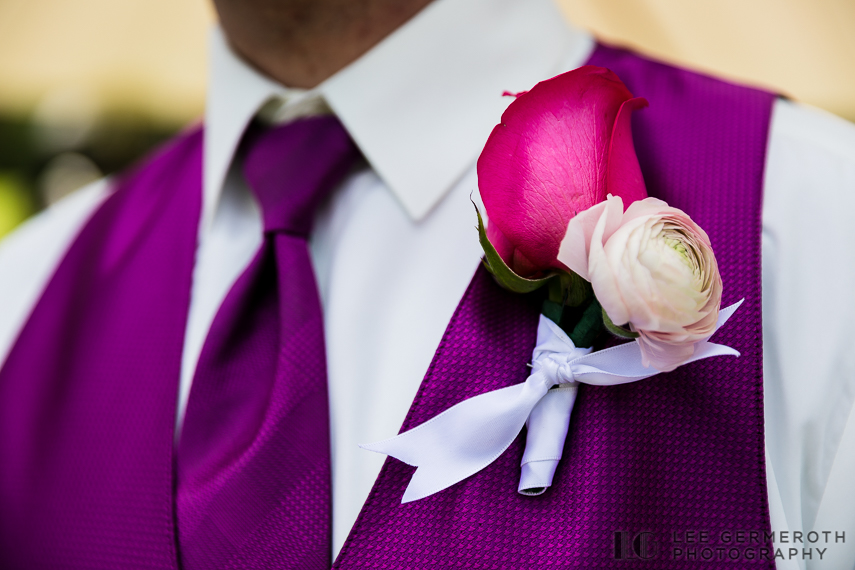 When did you know he/she was the one?
Katie | I knew he was the one just by how slow he took things before we started dating. Doug was so caring and understanding. He waited 6 months for me until I was ready to start dating.
Doug | I knew she was the one the first day I laid eyes on Katie! I just had to come talk to her :)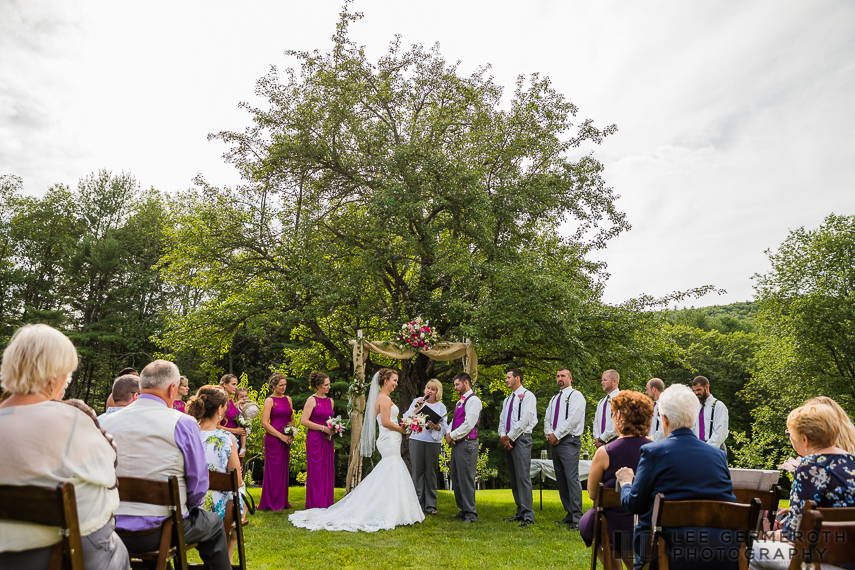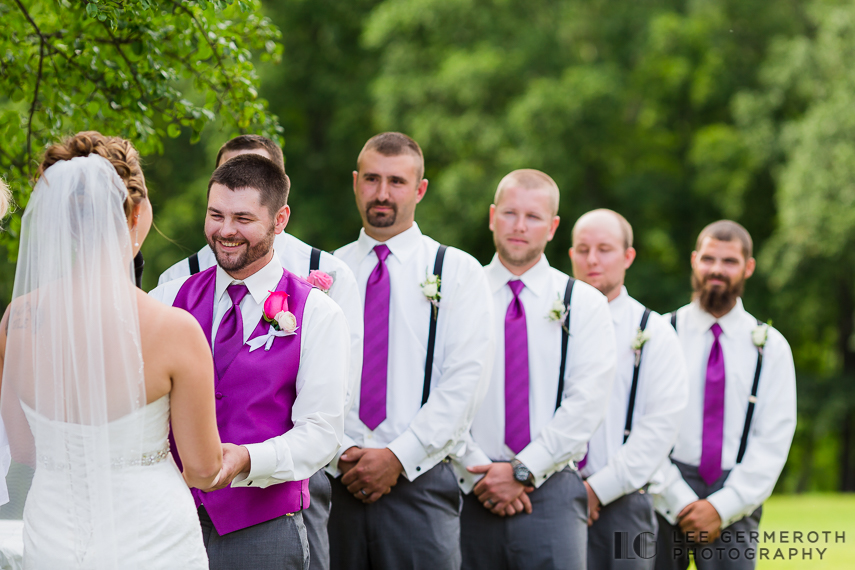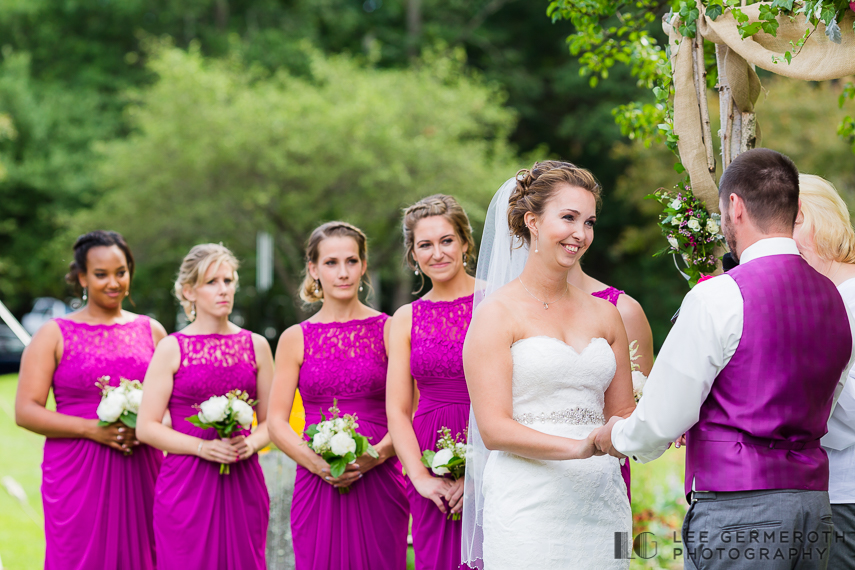 What's the one thing you love most about each other?
What we love most about each other is how hard working we are. But we still make time for one another and family.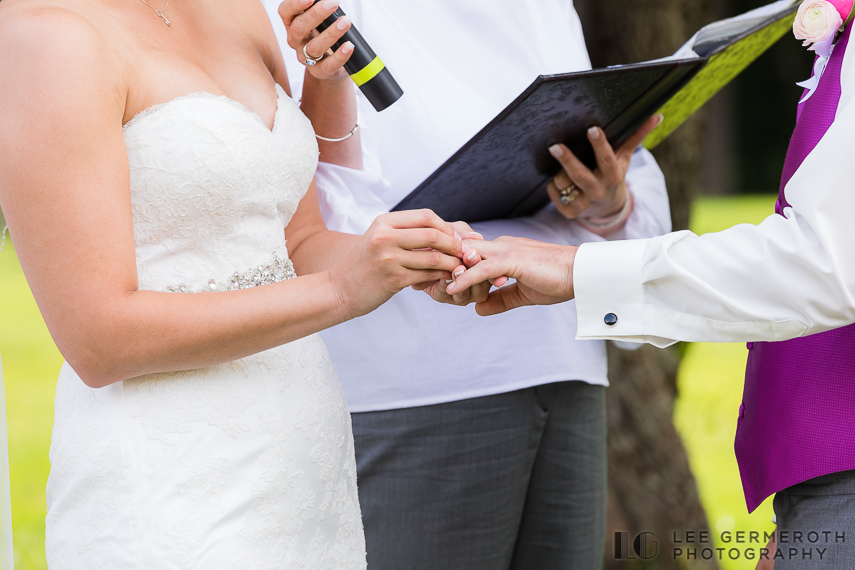 Besides getting married, what's the one thing you were looking forward to on your wedding day?
We were looking forward to celebrating this special occasion with family and friends.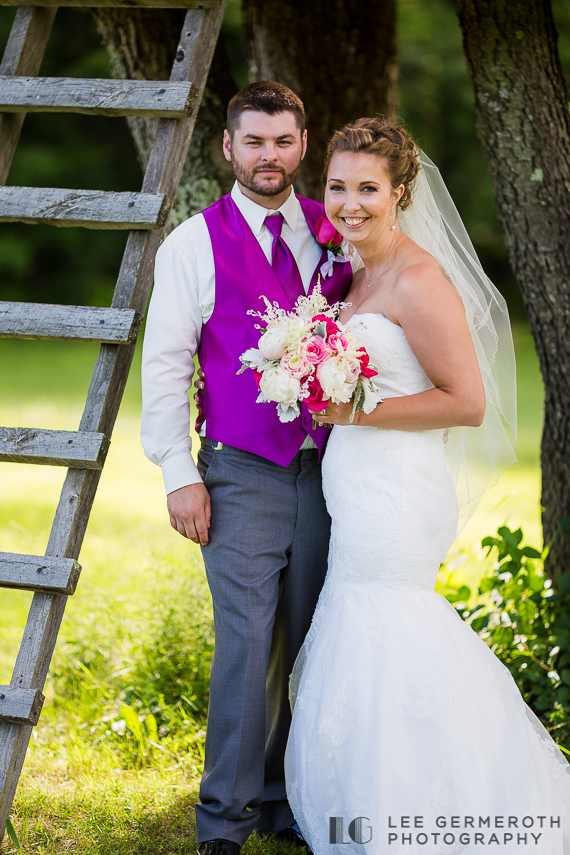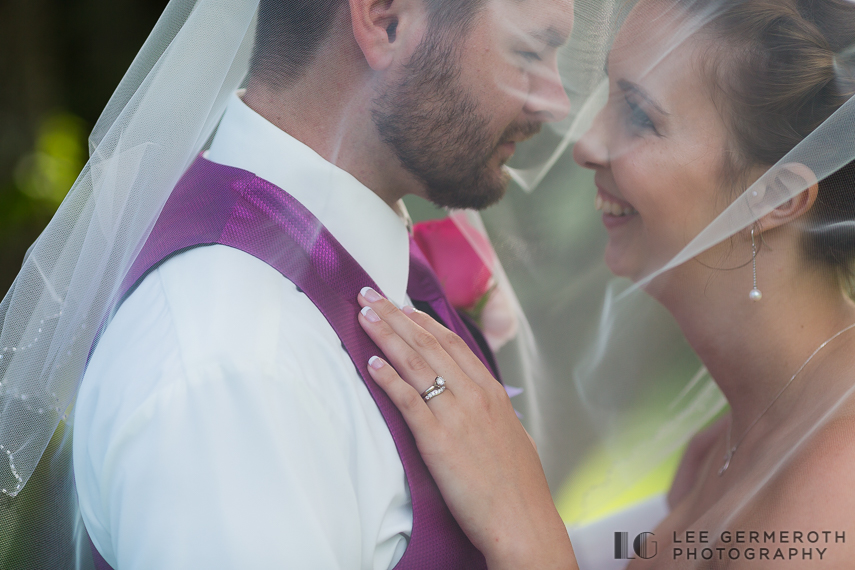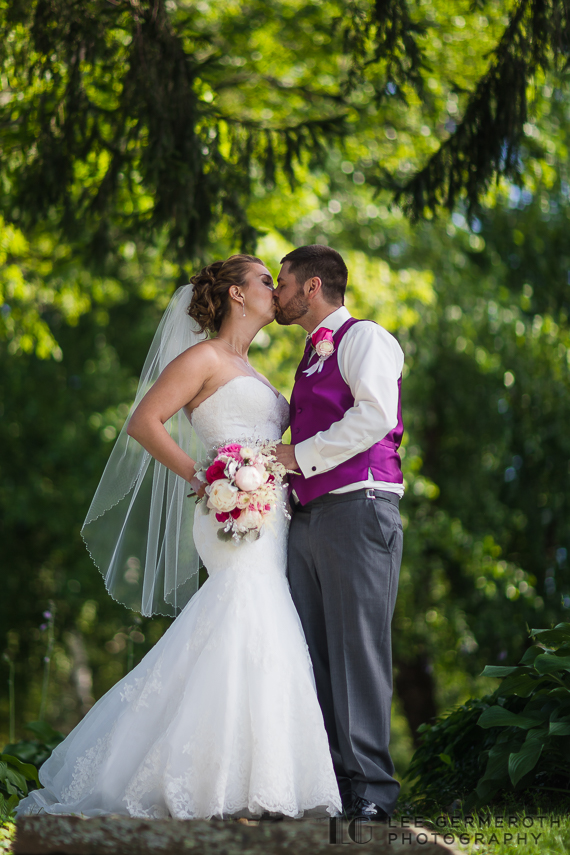 What are your honeymoon plans?
We went to the White Mountains for three days for our honeymoon!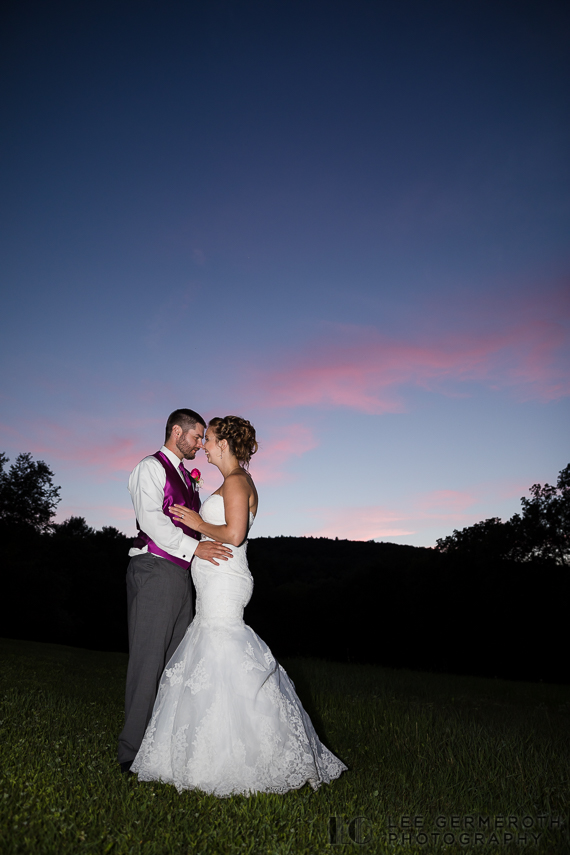 I hope that you have enjoyed Katie and Doug's story and their wedding photos! They were a blast to work with for their wedding and their engagement session. If you haven't seen that then definitely take a look!
Wedding Vendors
Ceremony & Reception Location | Hallelujah Farm, Chesterfield, NH
Wedding Photography | Lee Germeroth Photography
Wedding Officiant | Jane Rokes
DJ | Bob Thies (Be Heard Entertainment)
Tux | Miller Brothers
Hair/Makeup | Anjalee (Heaven Hair Gallery)
Florist | Holly Long (Naturally Elegant Designs)
---