Tiffany and Kenneth's wedding was beyond fun!
They got married at Camp Takodah in Richmond, NH. During most of the summer, Camp Takodah is a YMCA summer camp for boys and girls. But on some special weekends, they hold awesome camp inspired weddings. Tiffany and Kenneth's wedding was no exception — it was exceptional!
We started the day off with Tiffany getting ready in the Friendship Lodge. It was there she put on an absolutely beautiful princess gown. She also put on a pair of custom imprinted leather hi-top Converse sneakers — with Kenneth wearing a matching pair.
Once they were both ready it was time for the ceremony. For this wedding it was another first — Tiffany arrived at the ceremony location in a canoe paddled by her father. That totally added to the summer camp feel. They shared beautiful vows and did a little arts and crafts unity ceremony too!
After the ceremony, we created their family portraits and explored around the camp for their creative couple portraits. Then it was time for the reception. After a lovely meal, sweet toasts, special dances and a giant cupcake to the face the party was on! They danced for a while until we got word that the beach was open for swimming. So we all headed down there to cool off. It was then that Tiffany and Kenneth, still wearing their wedding attire walked out on the diving board and leaped off, holding hands into the cool lake water. It was awesome!
And without further adieu, I present to you, Tiffany & Kenneth's wedding.
Tiffany and Kenneth's Wedding Date | 6/10/2017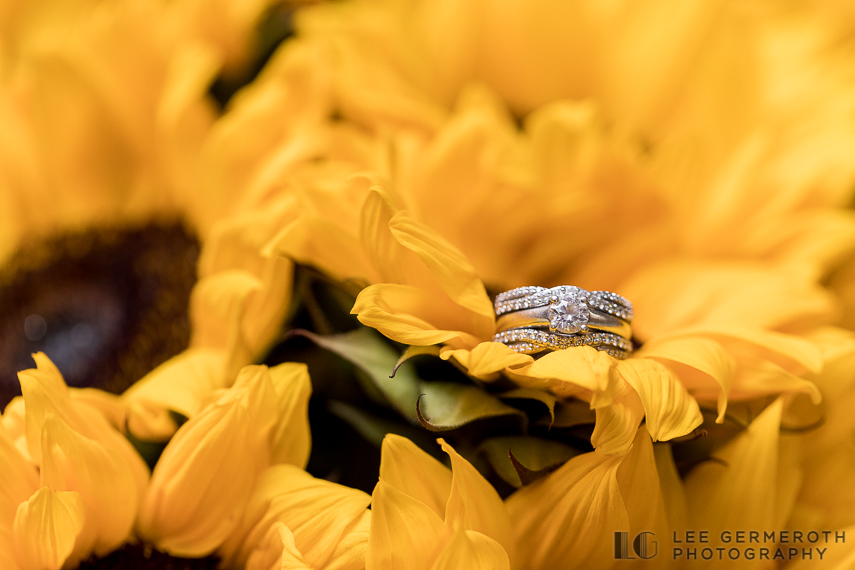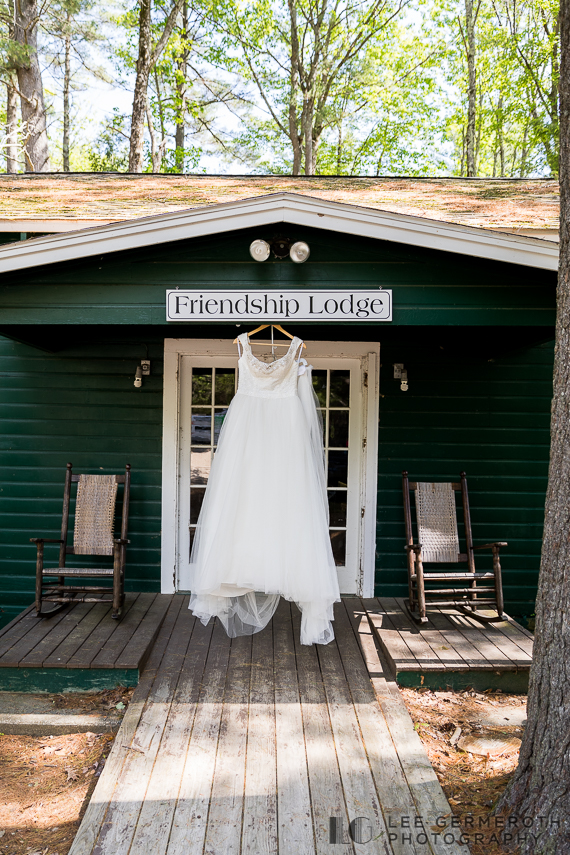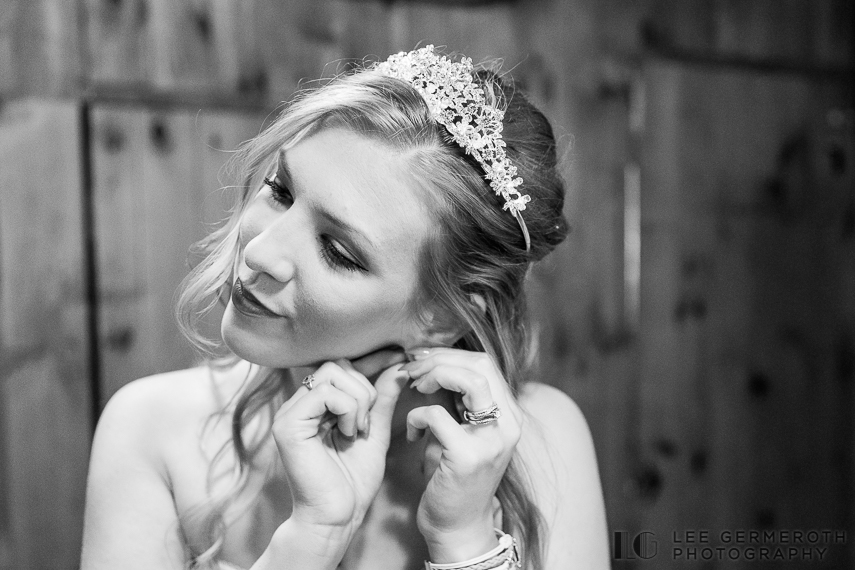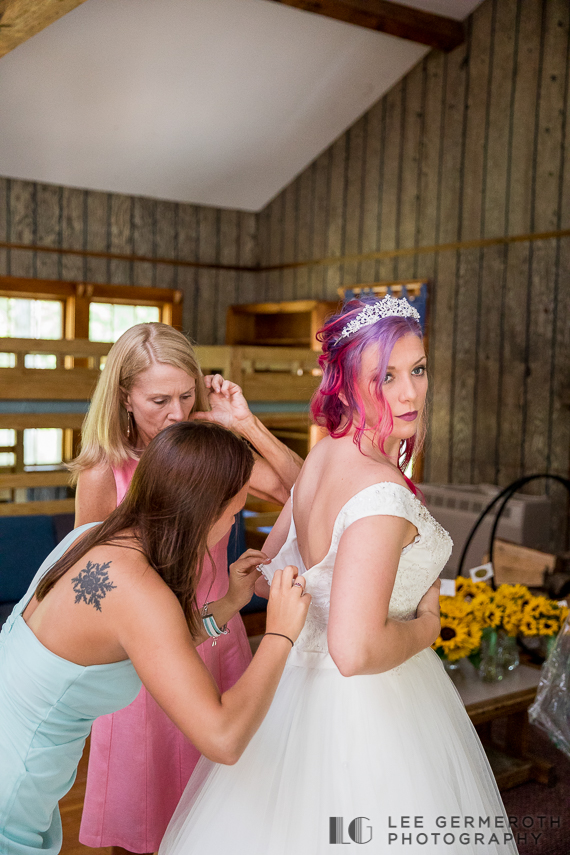 How did you decide on your ceremony/reception location?
I'm from VT, but my dad has lived in Keene for years and it's just a beautiful place.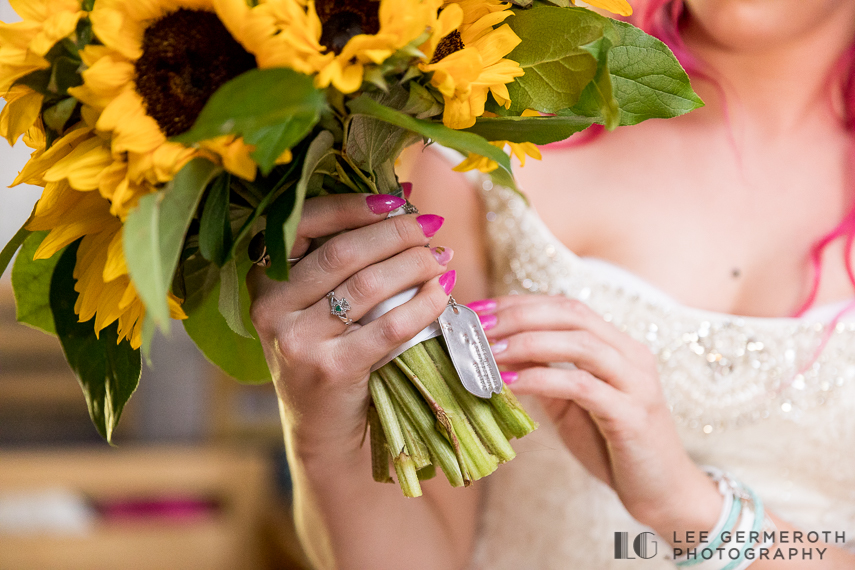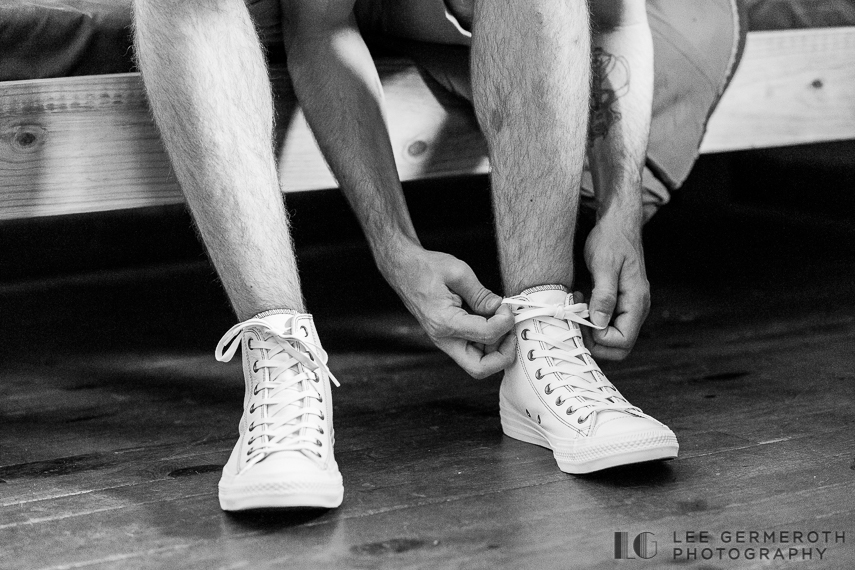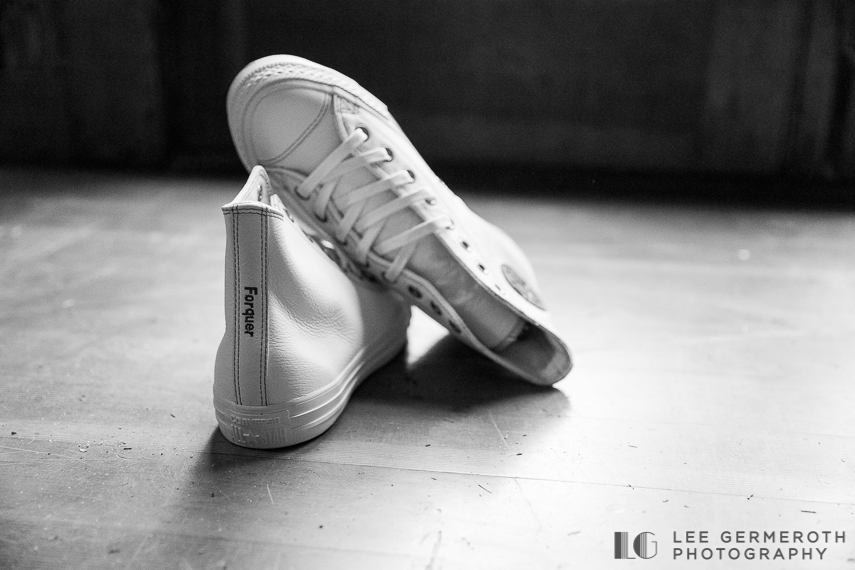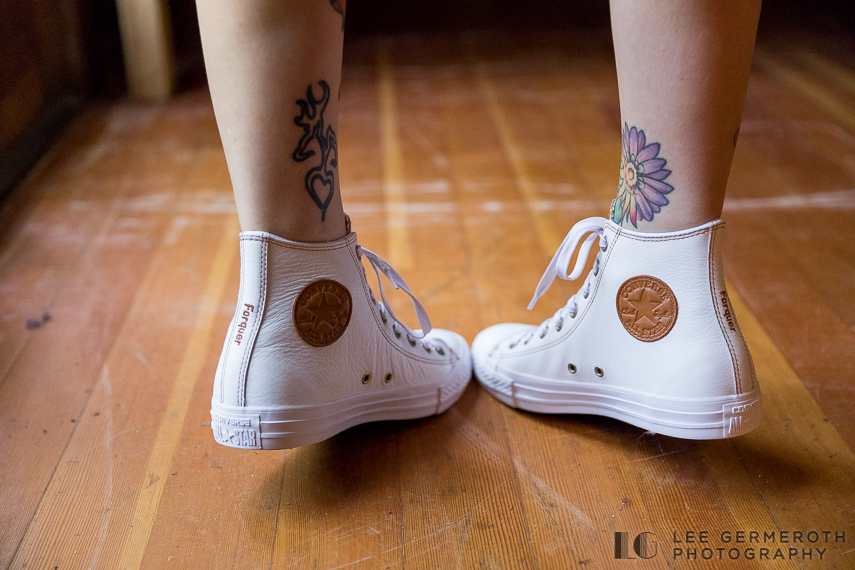 When did you know he/she was the one?
While Kenneth and I were on deployment and made a port call in Italy, and we hiked up on top of the beautiful mountain of Anacapri.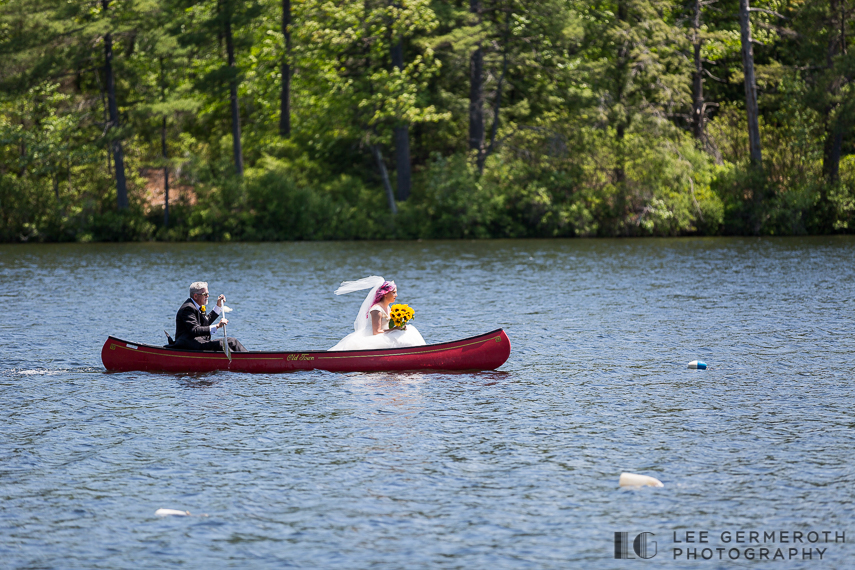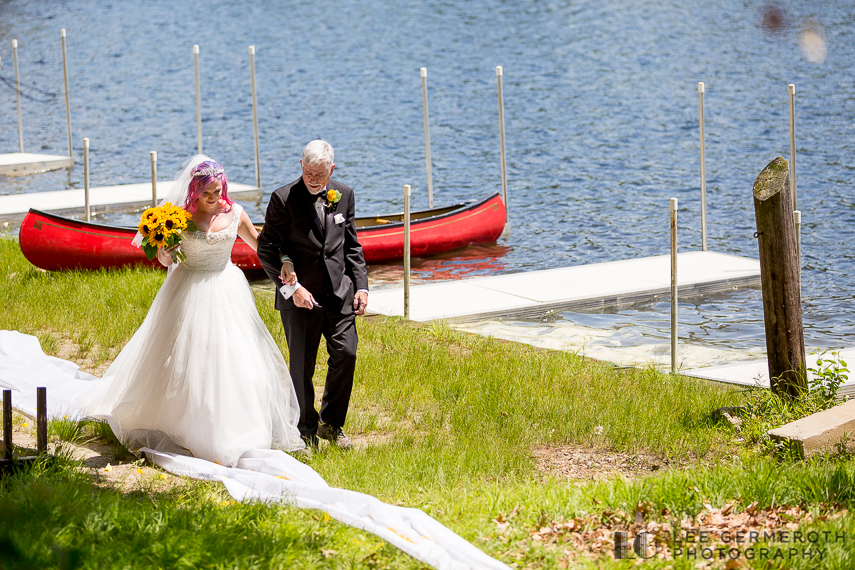 What's the one thing you love most about each other?
We're our ourselves and have been from the start, and we are very strange and love being abnormal together.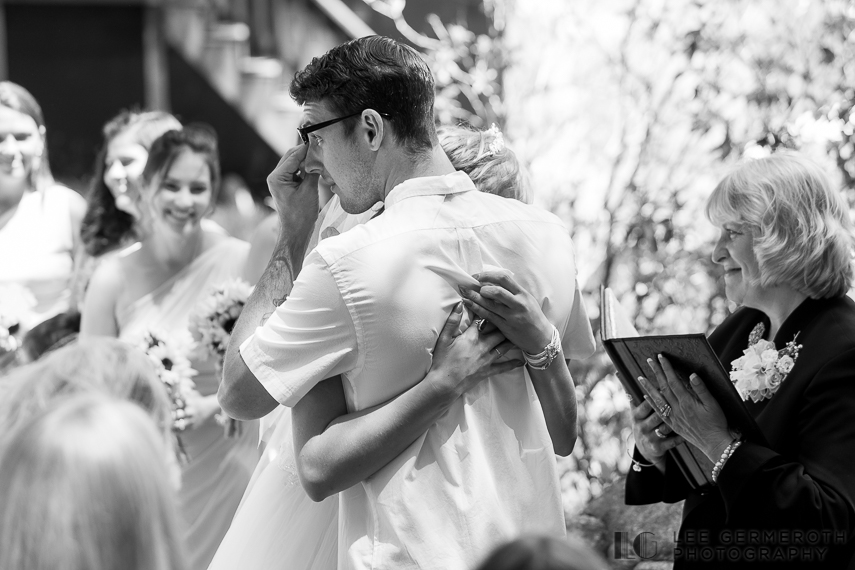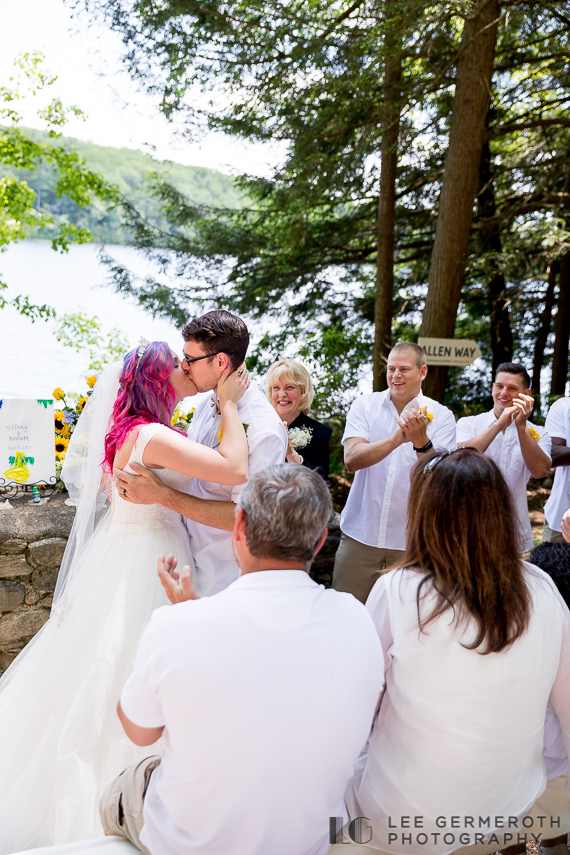 Besides getting married, what's the one thing you were looking forward to on your wedding day?
We love our families and couldn't wait to bring everyone together.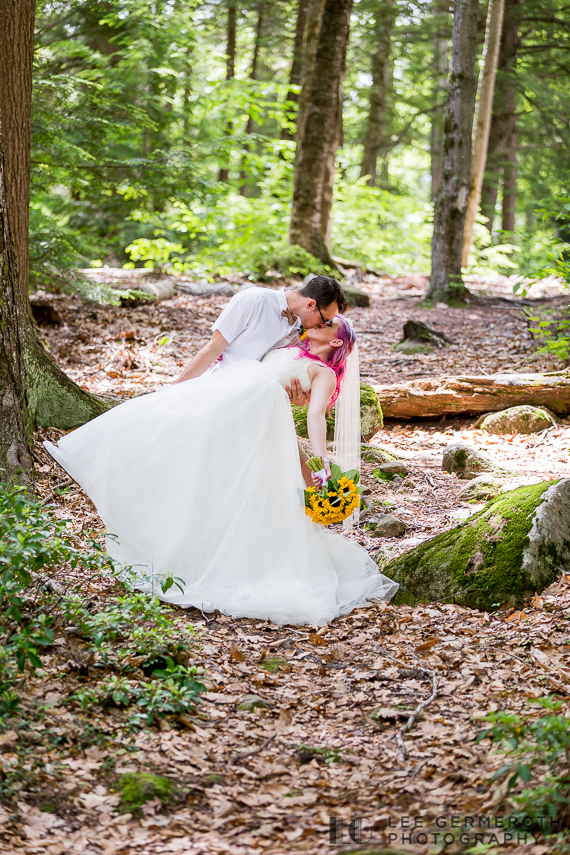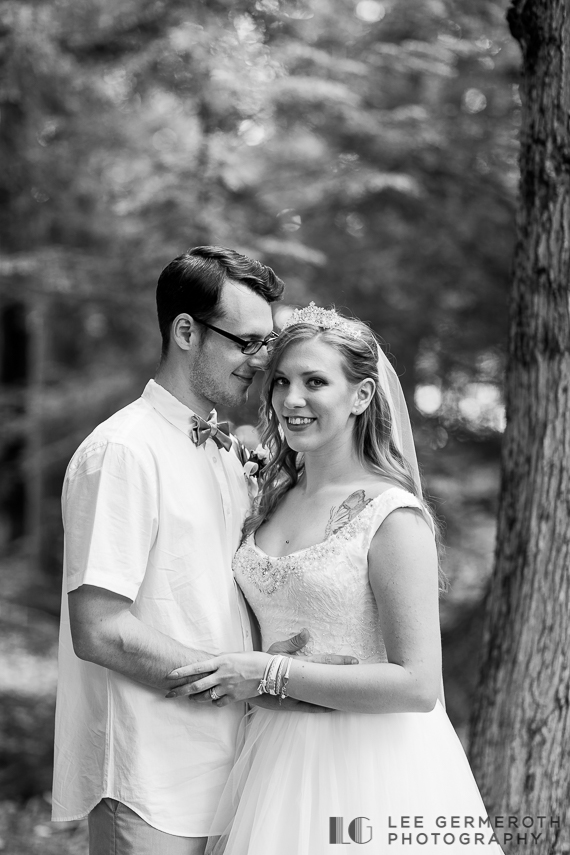 What are your honeymoon plans?
Kenneth is still active duty Navy, so we are stationed in Slidell LA for two more years. We are saving up to travel back to Italy for our honeymoon.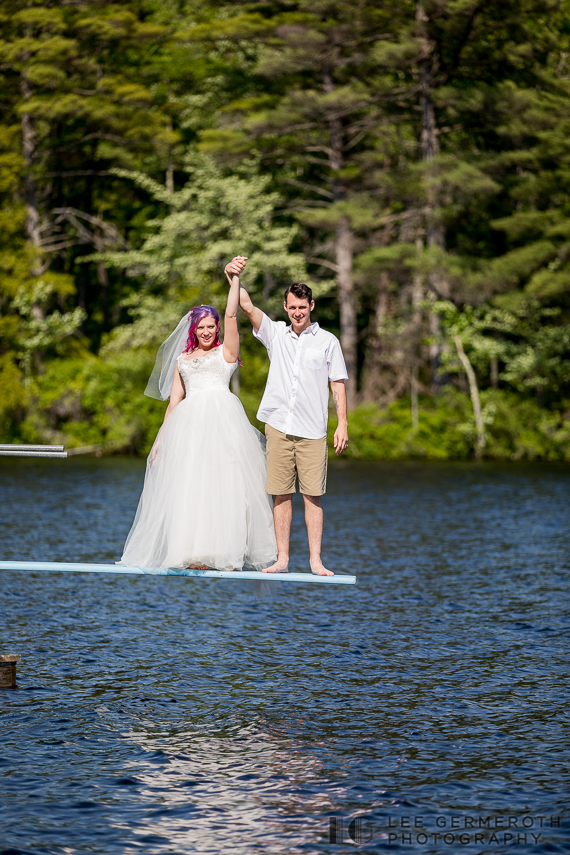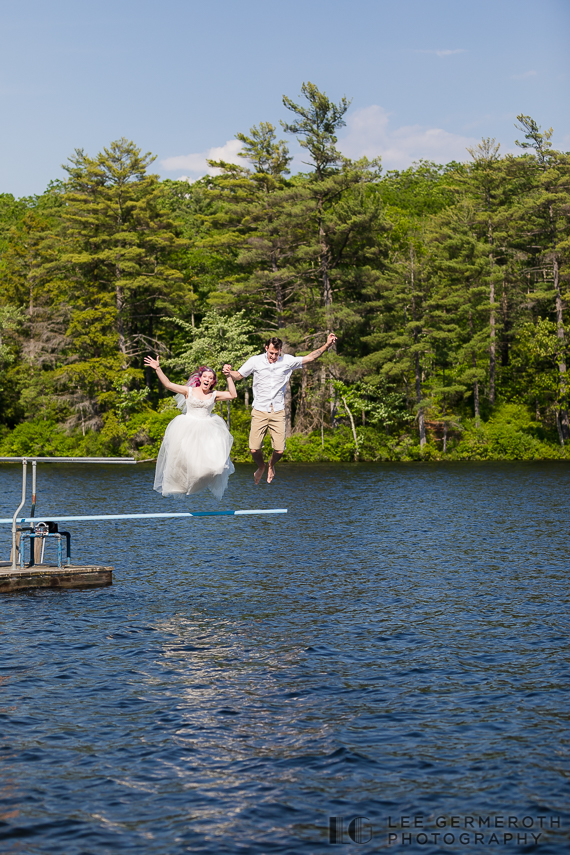 I hope that you have enjoyed Tiffany and Kenneth's story and their wedding photos!
Wedding Vendors
Ceremony & Reception Location | Camp Takodah
Wedding Photography | Lee Germeroth Photography
Wedding Planner | Jennifer Matthews
Harp Music | Rebecca Baldini
DJ | Good time DJ
Dress Salon | David's Bridal
JP | Jane Rokes
Cupcakes | Masterpieces Cake Art, Dan Libertore
Florist | Naturally Elegant designs, Holly Long
Caterer | Luca's
---