Location | Madame Sherri Forest, Chesterfield, NH
We had a beautiful day for Grace and Bryce's engagement session at Madame Sherri Forest in Chesterfield, NH. This was actually my first time going to Madame Sherri's. I have seen so many photos of the ruins — it has always been on my list of locations to shoot at. When Grace and Bryce suggested this as the location I jumped at the idea!
It is just a short walk through the woods until you arrive at the ruins of the mansion. The stone staircase emerges out of the forest leading to nowhere but the tree tops. I had Grace and Bryce walk a part of the way up the staircase as well as pose them all around it, using it as an architectural backdrop.
While I knew that the ruins of the old house were there, I didn't know that there was a pond along the trail with a stone wall cutting through it. I positioned Grace and Bryce out in the middle of the stone wall and just told them to have fun out there and not worry about me. Standing on top of that stone wall created an excellent reflection in the water below — it was perfect :)
After that awesome engagement session, I am excited to capture their wedding day late September of this year :)
I hope you enjoy Grace and Bryce's Engagement session!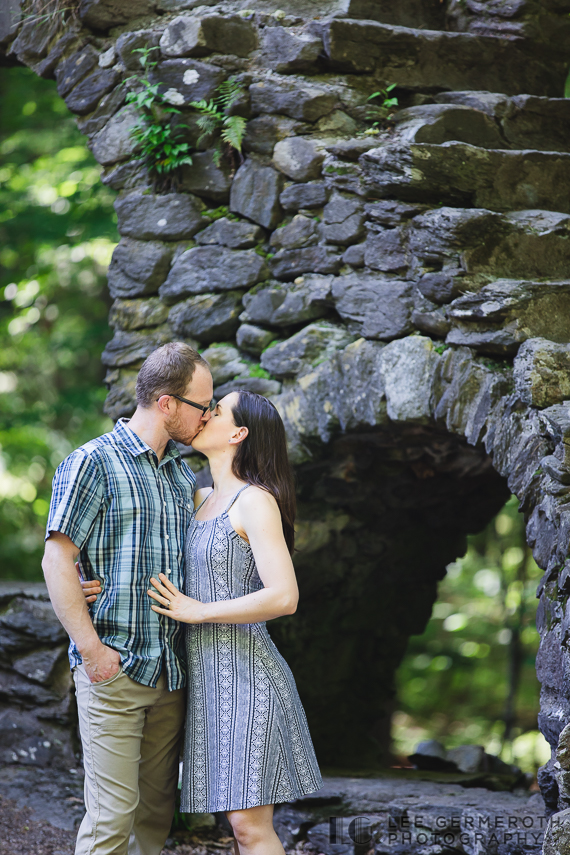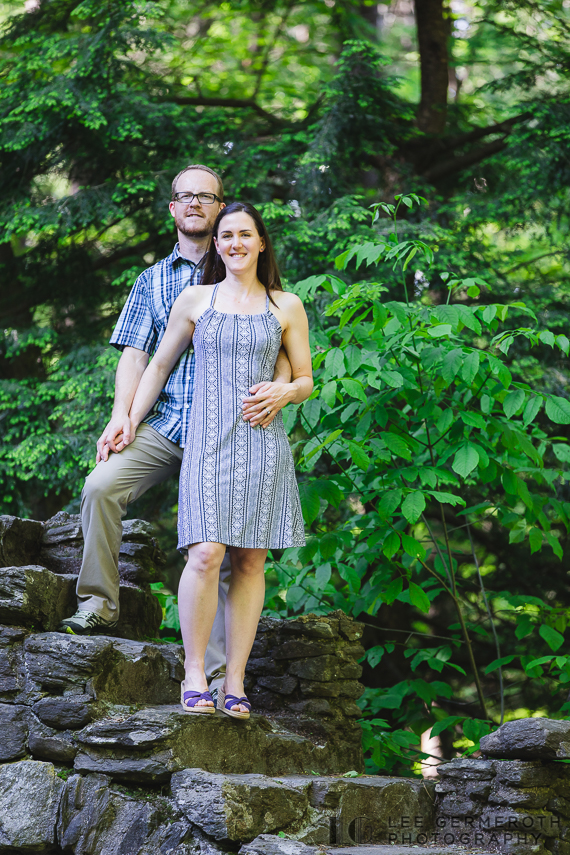 How long have you been together?
We have been together since December of 2012 – 4 1/2 years!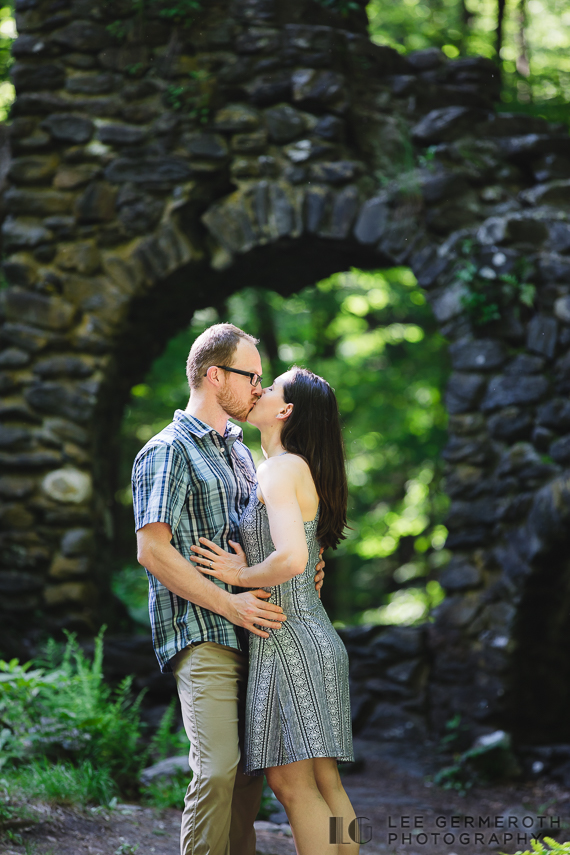 Tell us how you first met.
We first met at a rock climbing gym in Manchester, New Hampshire. I was a student at the time and had a routine of going climbing three days a week after class. Bryce has been rock climbing for more than 15 years and I often would see him at the gym. We are both shy people but we eventually became friends because I would always ask him for advice on climbing techniques. Once we realized how much we liked spending time together, we ventured outside and our first dates were climbing adventures. So you could say "we fell for each other while trying knot to fall" ;)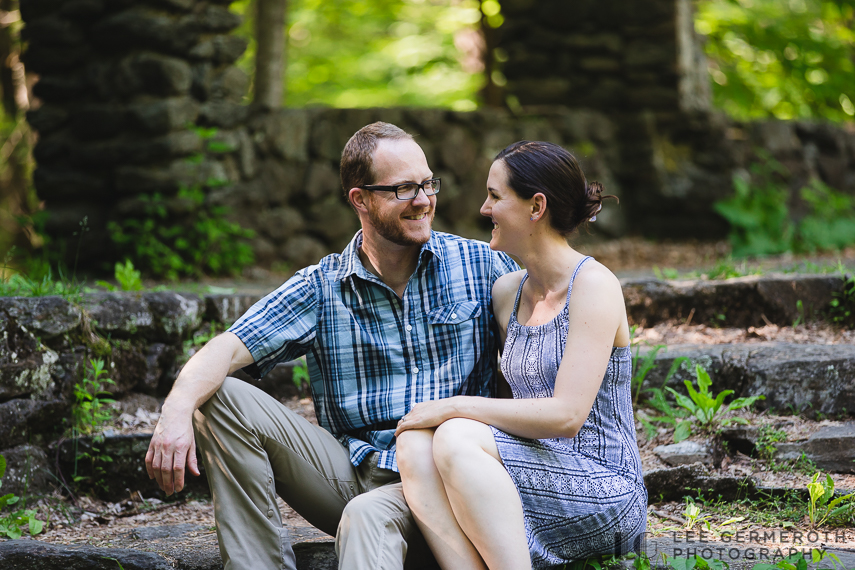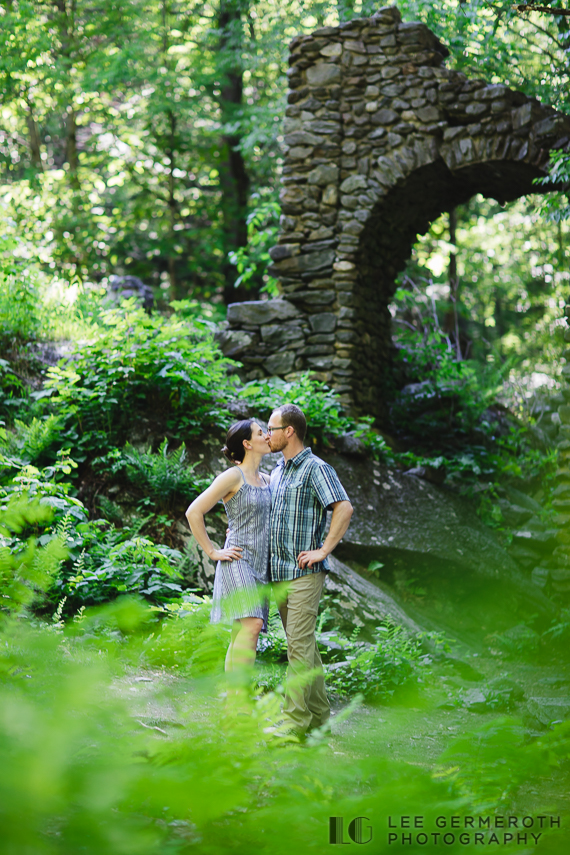 When did you get engaged?
We got engaged in June of 2016.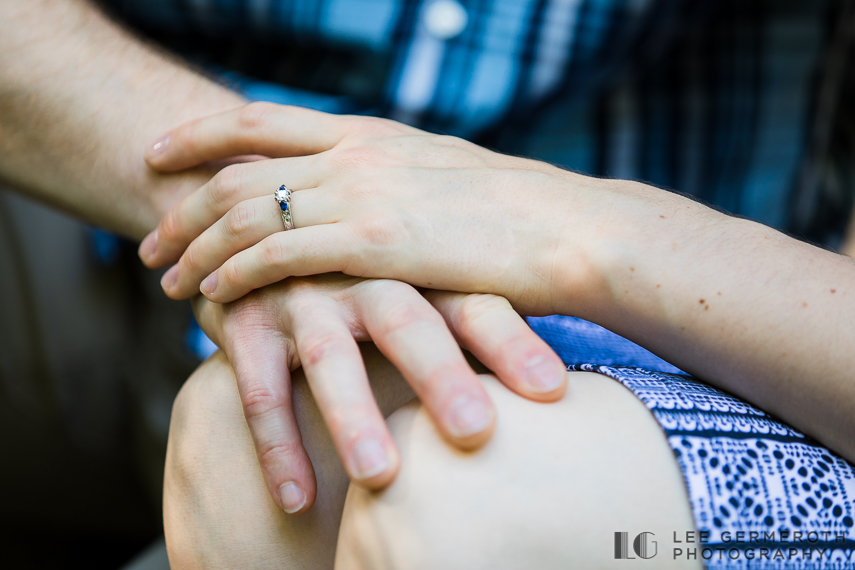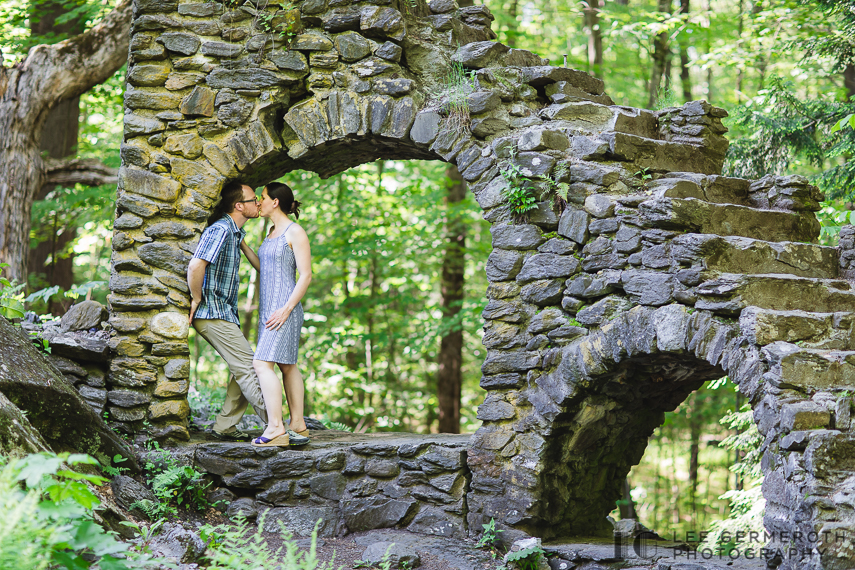 Tell us about the proposal.
Early one morning we went out for a walk on an old rail trail behind my mother's house. This is a trail we had walked many times before, and where we took one of our first walks together. At one point there is a huge beaver dam right on the side of the trail. We like to stop there and look for beavers, and we did on this day too. I turned around to see Bryce down on one knee with a beautiful ring he designed himself!! Of course, I said yes right away, I had been waiting for him to find the right moment!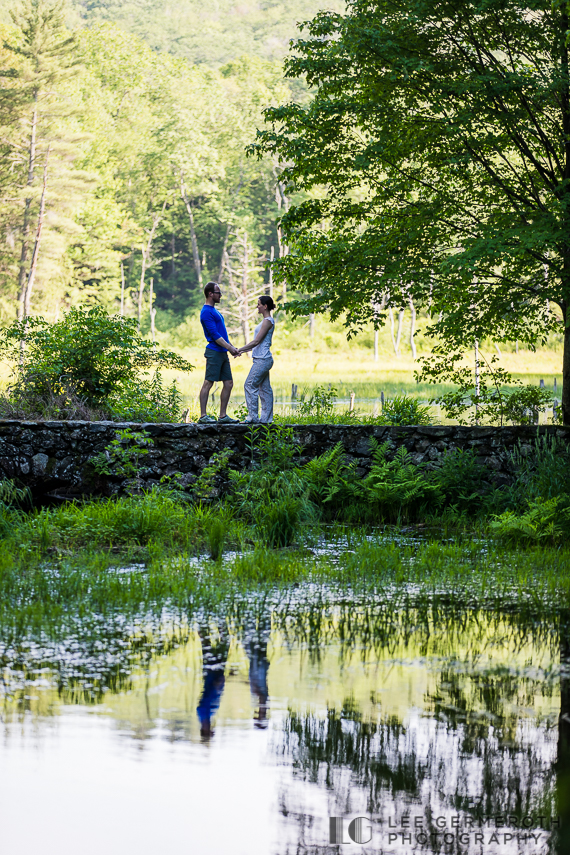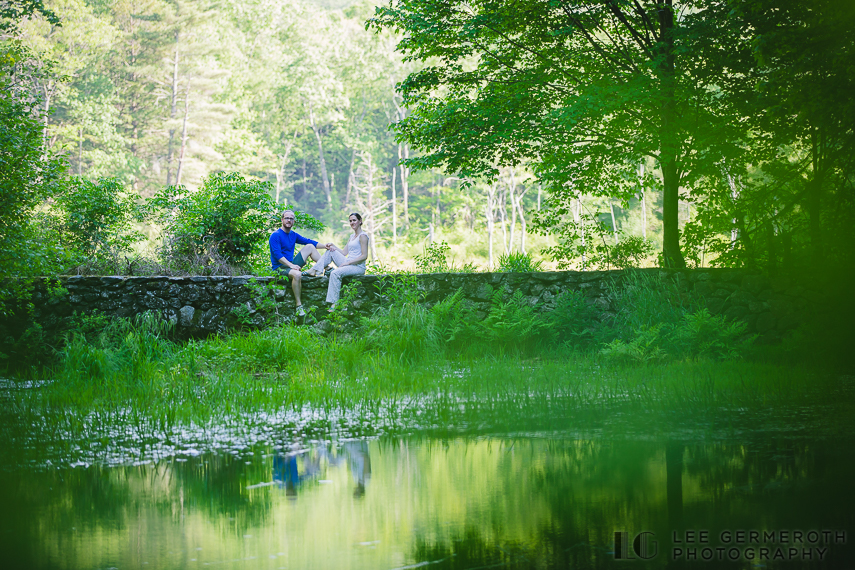 Something extra to share.
A friend once told me we are likely to find our soul mate when we least expect it. In our case I found that to be true.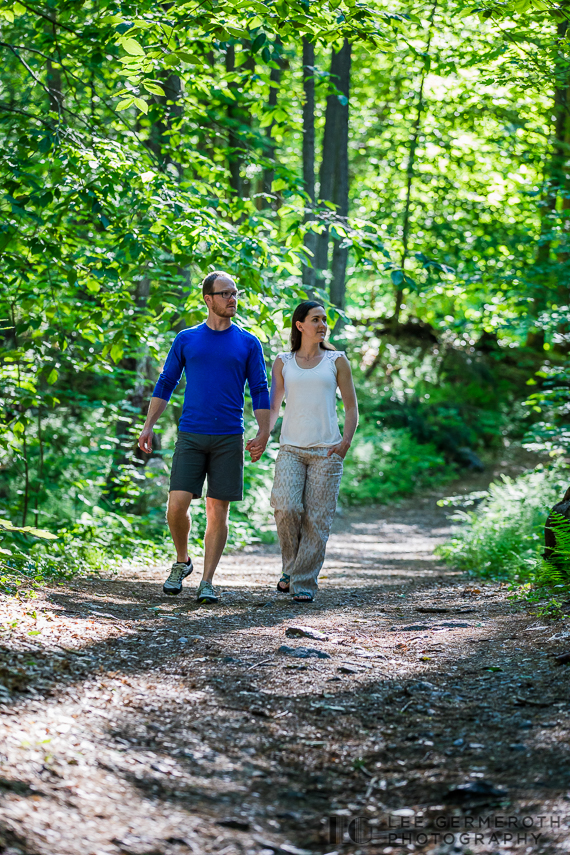 If you liked their engagement session feel free to share it using the buttons below!
---