Location | Surry Mountain Dam and Recreational Facility, Surry, New Hampshire
Shannon and Justin wanted to have an engagement session somewhere in the Monadnock Region that had excellent views and the beautiful fall foliage. Surry Mountain Dam and Recreational Facility was the perfect location.
We started their session off at the Recreational Facility, walking around the park, taking in the views of the surrounding hills, the lake, and the autumn colors. The fall light has a unique look to it making it the perfect time for an engagement session. Coupled with that, the later afternoon light has a warm glow and it lit up the colorful autumn leaves.
After walking around the park and creating some amazing fall engagement photos we hopped into the car for the short drive to the dam. On the top of the dam, there is a huge panoramic view of the lake and valley — truly breathtaking. I always love going to the top of the dam and just taking in the scenery.
I hope you enjoy Shannon and Justin's Engagement session!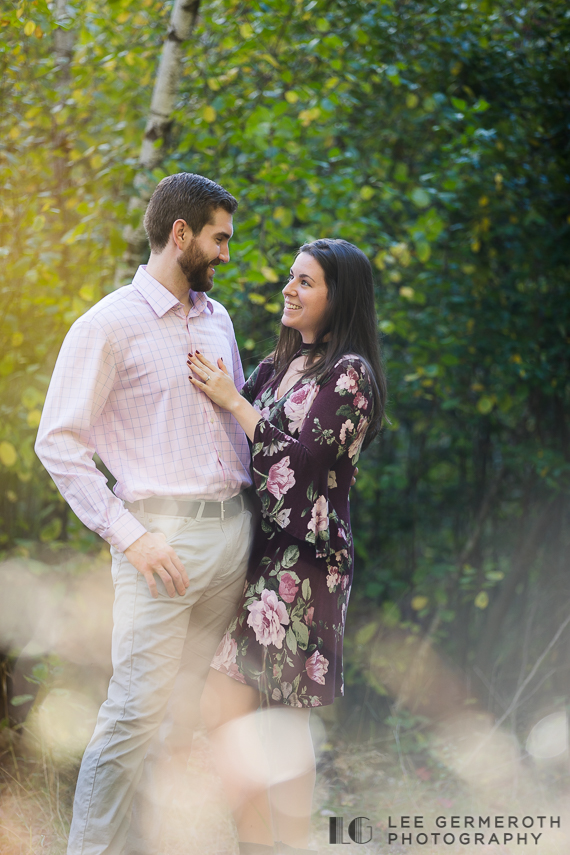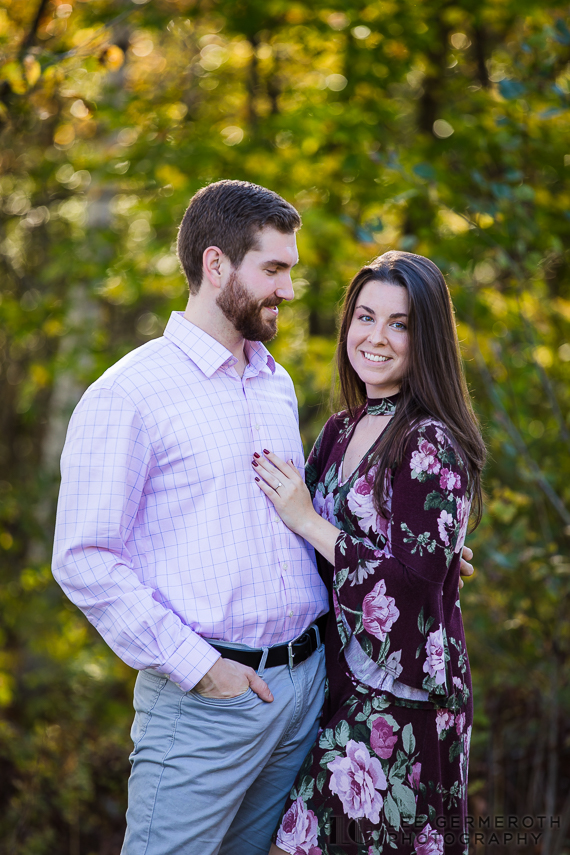 How long have you been together?
We have been together for 10 years.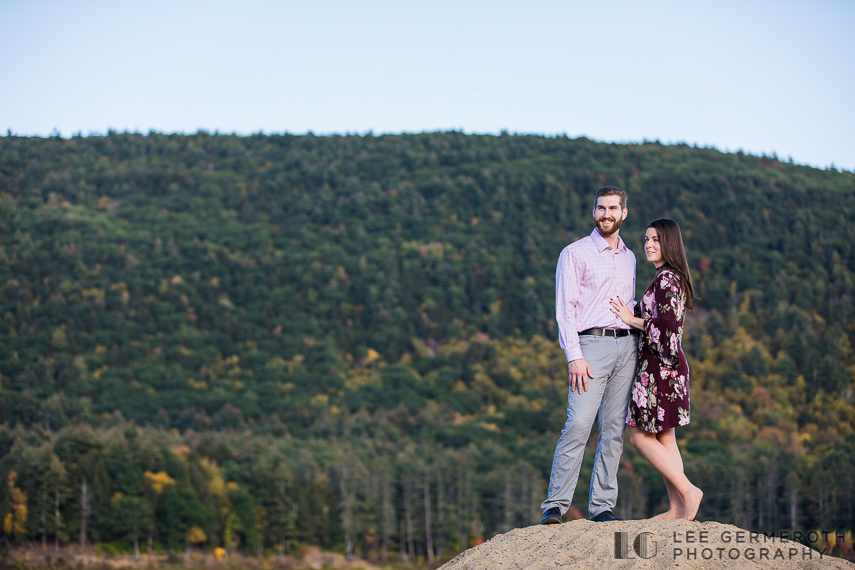 Tell us how you first met.
We first met on the bus in 6th grade but became best friends when I tutored him in biology sophomore year of high school — he passed :)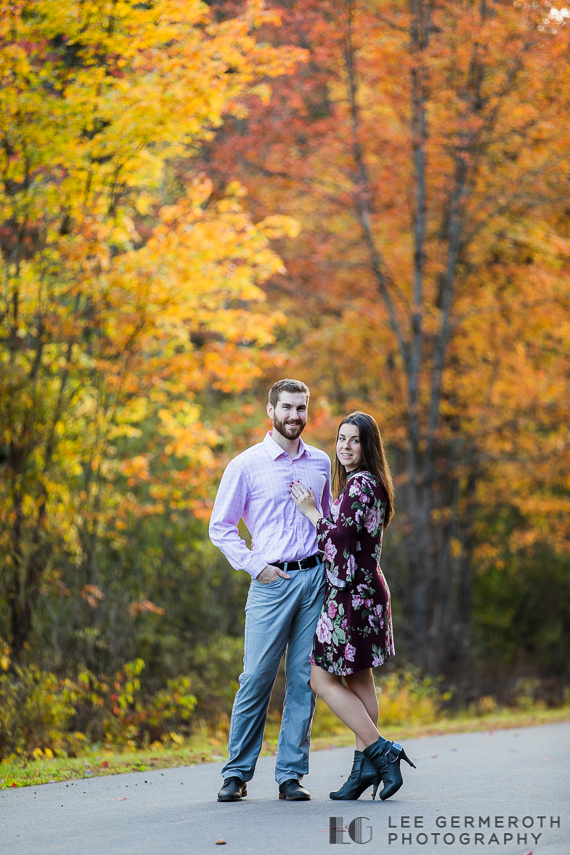 When did you get engaged?
April 13th, 2016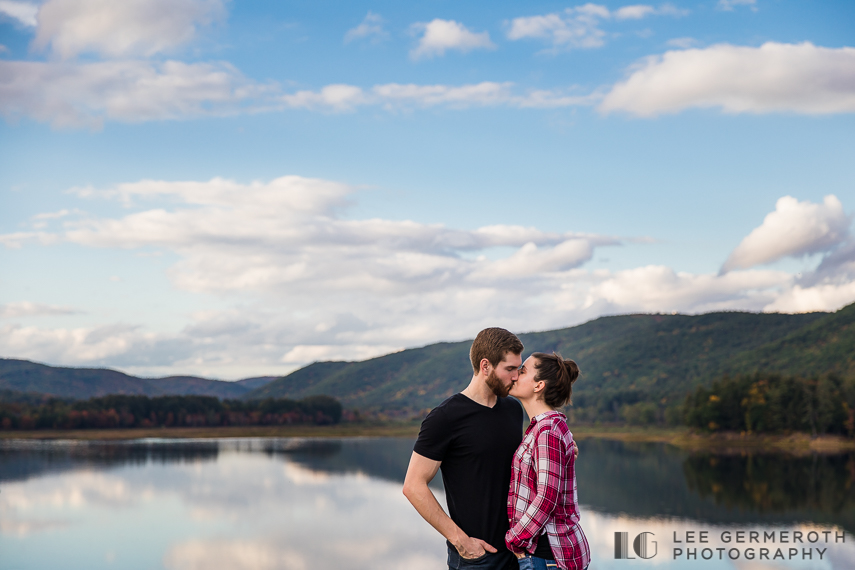 Tell us about the proposal.
We were fortunate enough to be able to vacation in Maui for a week. Going into the trip, I knew the ring was too big for her finger and that we had a lot of outdoor plans. Knowing this, I saved the proposal for our last full day there, because I was nervous that it might slip off her finger somewhere during our week of adventures. On our last day, we ate breakfast on the lanai in the morning overlooking the ocean and I volunteered to bring the dishes inside when we finished. Before I came back out, I fished the ring out of its hiding spot in my backpack and said to her "it has been a great trip, I will never forget it and I wanted to make it even more unforgettable". I'm pretty sure neither one of us will be forgetting about that trip anytime soon.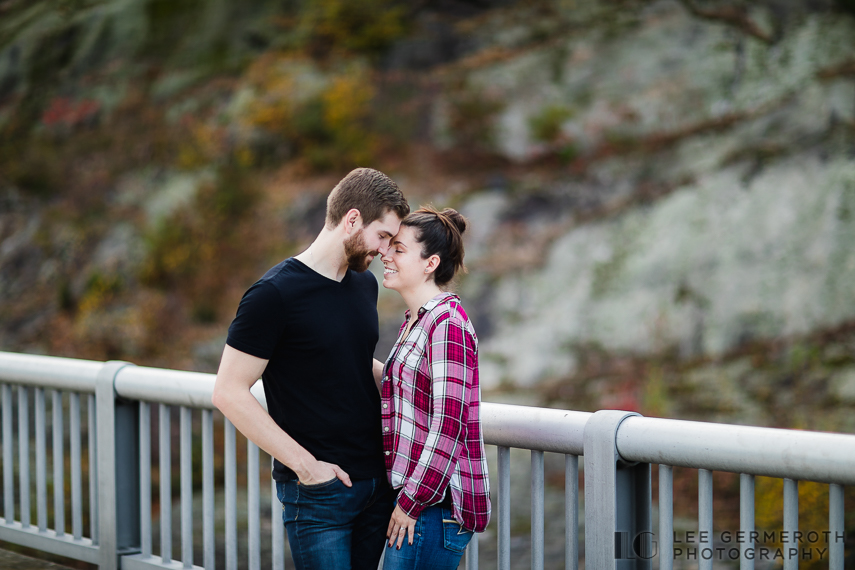 If you liked their engagement session feel free to share it using the buttons below!
---